May health and happiness be with you and localization be in your games!
2019 ends, everyone makes conclusions, analyzes done, and is proud of the achievements. SBT Localization team is no exception. We have things to be proud of as well. Let's have a look!
One Million Words
You heard it right – we have translated up to one million words during 2019. We have translated more than 706 thousand words in general and edited more than 275 thousand words in volunteer projects. Furthermore, we worked on around 200 thousand words in other projects.
The most fruitful month was August: worked on around 122 thousand words, whereas translation covered around 85 thousand words. What concerns our editors, they burnt the midnight oil in October and worked on more than 45 thousand words.
The laziest month was February and only 48 thousand words were worked on. SBT Localization caught a virus 'couch potato' and only 40 thousand words were translated. When it comes to the works of our editors, they traditionally were lazybones in March and edited a bit more than 2 thousand words.
Projects with Ukrainian Localization
No matter how it is, in 2019 we received all of us got a few games with Ukrainian localization:
1.  George MacDonald, fairy tale The Golden Key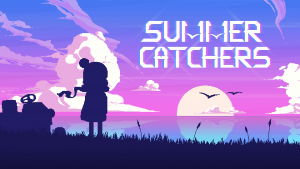 3. Ozark. Seasons 1-2.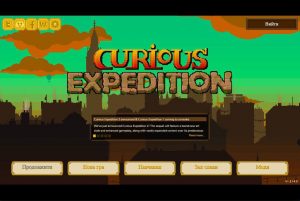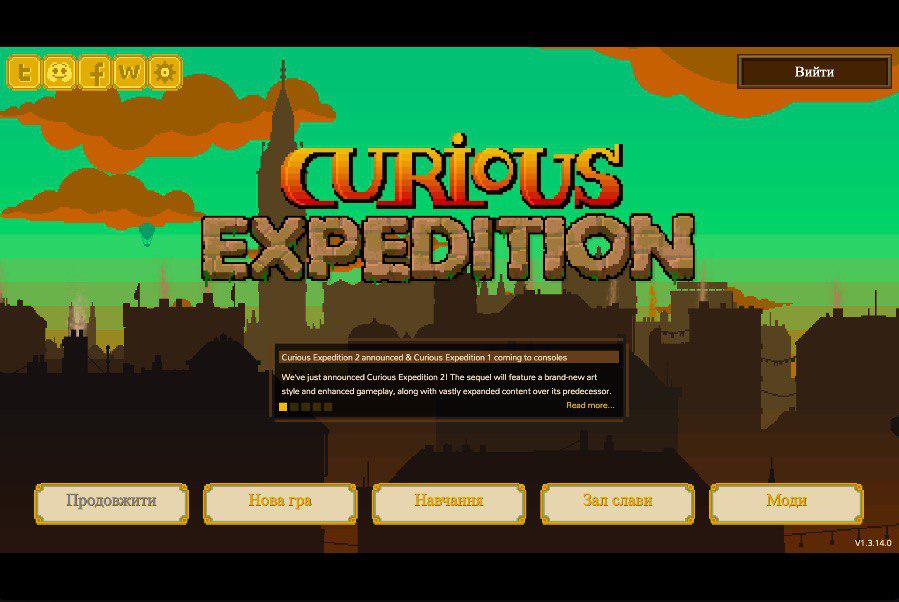 6. Naval Action
7. Tales From Windy Meadow (localization is planned to be added till the end of December 2019)
Planned voiceover
Pets on Their Own. Episode 2 (English)
Siege of Dragonspear (Ukrainian)
Finished Translation, wait in 2020
The book 'World of the Game "Death Stranding"' will be published in 2020.
Preorder here right now. One other thing will be published in Ukrainian as well yet let's keep a mystery for a bit more.
Translation/Localization/Editing in Progress
We continue working on some projects. As far as Decemeber has not finished yet, we present to your attention figures we have at the beginning of the month:
Kingdom Come: Deliverance — 90% translated
Banner Saga 3 – 76% translated (on December 16, 2019)
Hand of Fate 2 – 11% edited (on December 19, 2019)
Baldur's Gate II: Deliverance — 42% edited
Book 'World of the Game Cyberpunk 2077' – just started
Jim Francis, comic book Outsider – Published till page 109.
Articles
SBT Localization team shared their knowledge of localization, experience on visited events dedicated to videogames, and just dropped a line on interesting topics.
Educational Articles
Localization difficulties: Characters' Gender (Ukr)
Gone Home: Practical Outline of Localization (Ukr + Eng)
Multimodal Challenges in Localization (Ukr + Eng)
The advantages of Localization over Translation. Localization of Online Videogames (Ukr)
Interesting Articles
Xbox X019 Exhibition (Ukr + Eng)
Blizzcon 2019: New Games (Ukr + Eng)
Top Games on the Halloween Sales (Ukr)
SBT Localization has turned 7! (Ukr + Eng)
Behind the scenes of The Sinking City Ukrainian localization (Ukr + Eng)
Gremlins' Conclusions, or Whom to Blame for Absence of Ukrainian Localization (Ukr)
Cybersport Development (Ukr)
Conferences & Impressions
Games Gathering 2019 in Kyiv (Ukr + Eng)
SBT Localization on Game Industry Conference (Ukr + Eng)
SBT Localization on Comic Con Ukraine (Ukr + Eng)
SBT Localization on UTIC-2019 (Ukr + Eng)
WeGame 5.0 (Ukr + Eng)
Lviv GameDev and Dreams of Localization (Ukr + Eng)
Videos
We are no video specialists yet humble translators, who put efforts to create a couple of useful videos on YouTube. We have two channels: for educational and fun content – SBT Education. Besides, here you can find our presentation on UTIC-2019,
as well as the webinar on modern translation sphere and presentation on the comic translation:
For other purposes, we use SBT Localization (streams included). Here are some new video reports and numerous videos on playing games with Ukrainian localization. Moreover, here you will find our favourite video on 4 rules of genuine localization:
During this year we streamed 33 times games with Ukrainian localization – both our localizations and the works of other teams/translators. Among them are:
• King's Bounty: Crossworlds
• Cradle
• Metro 2033 Redux
• This War of Mine
• Alien Isolation
• S.T.A.L.K.E.R: Shadow of Chernobyl
• Vambrace: Cold Soul
• SOMA
• The Big Journey
• The Sinking City
• Slay the Spire
• Summer Catchers
• Metro: Exodus
• S.T.A.L.K.E.R: Call of Pripyat
• Naval Action
• Angelo and Deemon: One Hell Of a Quest.
• Curious Expedition
If this list is too short for you to pamper yourself with a game with Ukrainian localization, check out the catalogue.
Heroes of Ukrainian Localization
All members of SBT Localization made an effort to Universe Ukrainization. Nonetheless, we would like to underline the efforts of the most active ones.
Among translators special thanks go to: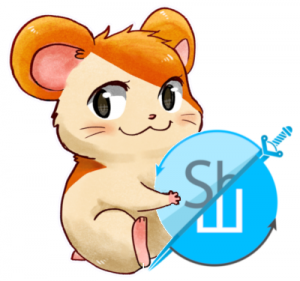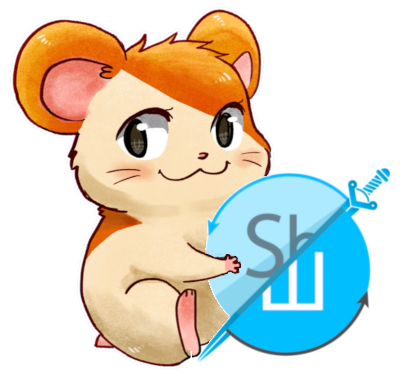 Master of Ukrainian Localization
Bohdan Peredrii
(9 praises in reports)
Black Belt of Localization
Iryna Makovska (8 praises in reports)
Tania Khvastova (6 praises in reports)
Padawans of Ukrainian Localization
Oleksandra Kutsan (3 praises in reports)
Andrii Hryha (3 praises in reports)
Ira Selina (2 praises in reports)
Nazar Kompaniiets (2 praises in reports)
Roman Maniachuk (2 praises in reports)
Some members of editors' team deserve heartfelt thanks:
Flash Editor
Sofia Shul
(7 praises in reports)
Fast Editor
Tania Cherednychok (3 praises in reports)
Maksym Duvanov (3 praises in reports)
Yurii Bisyk (2 praises in reports)
Andrii Kozhushko (2 praises in reports)
All things considered, translation and editing go along with the popularisation of Ukrainian localization. News and articles have to be published, site should be maintained, game developers and players should receive a word from us, and so on. This means warm thanks go to all those, who participate in popularising Ukrainian localization by all means:
Preachers of Ukrainian Localization
Oleksii Ivanov (11 praises in reports)
Sofia Shul (11 praises in reports)
Oleksandr Lukianov (11 praises in reports)
Yanis Verminko (11 praises in reports)
Andrii Kozhushko (11 praises in reports)
Ivan Yankovyi (11 praises in reports)
Tetiana Cherednychok (10 praises in reports)
Yura Dragon (10 praises in reports)
Yurii Bisyk (10 praises in reports)
Loyal to Ukrainian Localization
Andrii Serbovets (8 praises in reports)
Andrii Pekar (8 praises in reports)
Yuliia Hladka (6 praises in reports)
Maksym Duvanov (6 praises in reports)
Olha Khmelnytska (6 praises in reports)
Followers of Ukrainian Localization
Yevhen Tkach (5 praises in reports)
Bohdan Peredrii (4 praises in reports)
Tenevyk (3 praises in reports)
Iryna Makovska (2 praises in reports)
Rostyslav Sulima (2 praises in reports)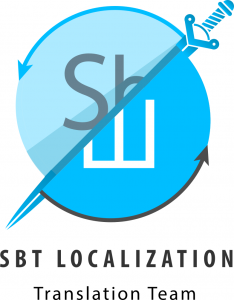 Some Lines on Money
We aim to encourage our activists for the efforts made. In 2019 (January – November) we spent 37401 UAH as monetary encouragement for our translators and editors. On site maintenance, ordering games for giveaways, tickets for events, advertisement, coin encourages for lectures and webinars, creating video content, microphones, and many others we spent 45826 UAH.
All thanks to our donators, who supported us the whole year round.
Thanks to Donators
The value of your support could not be underestimated. We would not have been at the pinnacle we are now without you. With your further support, we will not settle down.



















Special thanks go to Oleksandra Kutsan, Step, Volodymyr Hryhorash, Pavlo Donchenko, Maksym Khvastovyi, Oleksandr Krotov, Yurii Brehman, Yuliia Hladka, Oleksii Ivanov, Oleksandr Lukianov, oebouiu,Oleksandr Moskalenko, Roman Lysenko, Pavlo Chernitsov, Bohdan Rutylo, Tenevyk, Andrii Ilkov, Volodymyr Zhuk, Stanislav Makar, Tetiana Kaliuzhna, Jarlaxle Baenre.
SPECIAL THANKS FOR SUPPORT TO CROWDIN TEAM!
UKRAINIZATION OF THE UNIVERSE MARCHES ON!
MERRY CHRISTMAS AND A HAPPY NEW YEAR!
Dec 31, 2019
Ukrainian Localization 2019