A lot of Ukrainians adore games made by Ubisoft. There are many fan communities, dedicated to the Assassin's Creed series in particular. Unfortunately, all this time we are forced to use foreign languages, which are not completely clear to every Ukrainian. Although English is taught in schools, it remains only partially understood by many. Due to Russia's military actions in Ukraine, Russian language has become unacceptable to most even Russian-speaking Ukrainians, who are gradually switching to Ukrainian language in their daily communication, and this attitude will remain even after the war. Ukrainian is the native language for 67% of Ukrainians.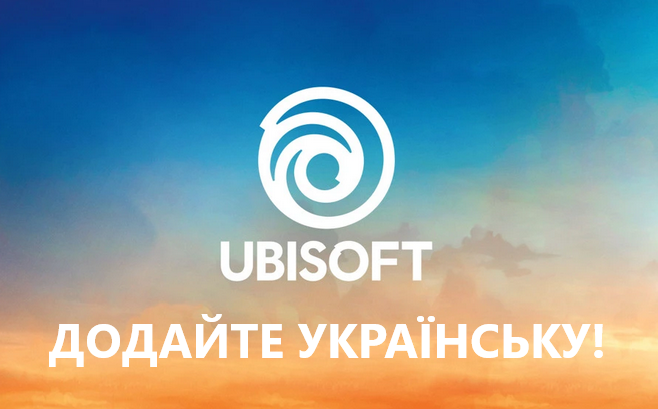 The Ukrainian game market is developing gradually. More and more games receive Ukrainian localization and Ukrainians are happy to support such products. This can be seen in the quick sales of art and comic books created in the universe of Assassin's Creed and Far Cry (we enjoyed working on the translation for The Art of Assassin's Creed Valhalla, The Art of Far Cry 6, Assassin's Creed Valhalla: Song of Glory and Far Cry: Rite of Passage).
Therefore, we ask you to make Ukrainian localization for your future games, and if possible, for existing ones as well.
Please support our topic in discussions on Ubisoft web site as well as a petition on Change. Tell about them to your friends so the topic gets lots of voices quicker showing Ukrainian language is really important to Ukrainian people, and the game developers come to pay attention to it.
April 2, 2022
Ukrainian language in Ubisoft games