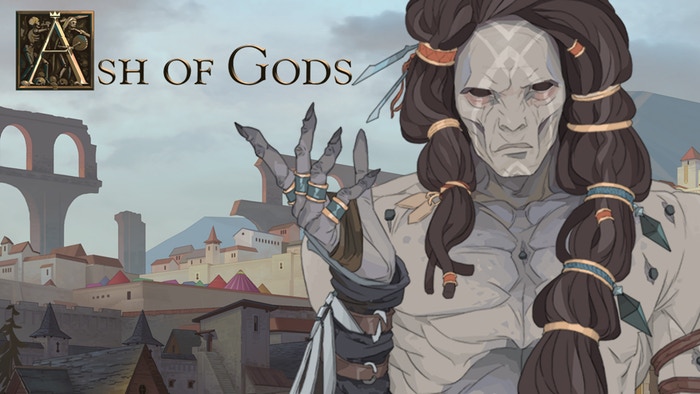 Here is another glorious day in Ukrainianization of the Gaming Universe: the turn-based RPG Ash of Gods from AurumDust! This game has already received several rewards, the Best Indie game (Indie Cup) in particular, as well as the nomination the Best Game was received at the past Games Gathering 2018 in Kyiv.
This is a turn-based tactic which, at first glance, very much resembles the already known to many players Banner Saga game. However, after a closer look, you can see what really makes this game different. These are quite deep characters whose stories you'd like to live, and the ramified plot, the solution of which the player can significantly affect. And it's worth to notice great audio, starting from the main menu and completing the battles. From time to time, the player is asked to make a "fatal" choice, which may ultimately lead to the death of some of the characters or have other unpredictable consequences.
Also, it should be said that this is one of the few games the developers of which have proposed to create a Ukrainian localization.
SBT Localization team has been working on this localization since November 2017. The translation proccess was quite easy, though there were several adventures (it is such a fate of a text when its game project is in the process of developing). Of course it was an unforgettable experience, we even had some fun. We wish AurumDust new cool projects and we look forward to further cooperation in Ukrainian localization.
Translators: Mariana Voitseshchuk, Oleksii "Stravenger" Ivanov, Oleksii "Dinadin Cross" Ivasenko, Violetta Kozakova, Oleksandr Lukianov, Olha Khmelnytska, Oleh Tsiupka, Tetiana Cherednychok, Sofia Shul, Andrii Yatsechko. Special thanks to Oleksii Ivanov and Tetiana Cherednychok.

Ash of Gods: Ukrainian localization