The Art of the Last of Us Part II artbook was one of the most anticipated projects of this year for the SBT team. Ellie had become one of our family already when we were working on Last Of Us: American Dreams comic book (look out for it in Autumn), and we dreamt of translating the continuation of her story.
On beginning to work with the artbook, we neglected the publisher's warnings about plotline spoilers and were completely unprepared to face tragedies and deep sufferings that awaited the game characters. As a result, we had to switch from coffee to chamomile tea and napkins.
While working on the translation, it was interesting not only to contemplate a series of emotional episodes and explore brilliant concept arts but also to read developers' comments, allowing us to track the creative paths they'd taken. Every visual and plot decision made was a result of hard teamwork and had a precise goal — to immerse a player into the game's universe, show its characters' development, or express their emotions.
Working on the book itself was fascinating for we were able to recreate one more universe in the Ukrainian language. A universe, the one that charms and attracts, the one of 'The Last of Us II' game. As much as its original creators, we put a part of our souls into the translation, for it is the story which won't leave a single person indifferent — the experience can be stirring, touching, confusing, or enraging — but it will touch your heart's deepest strings…

Tetiana Cherednychok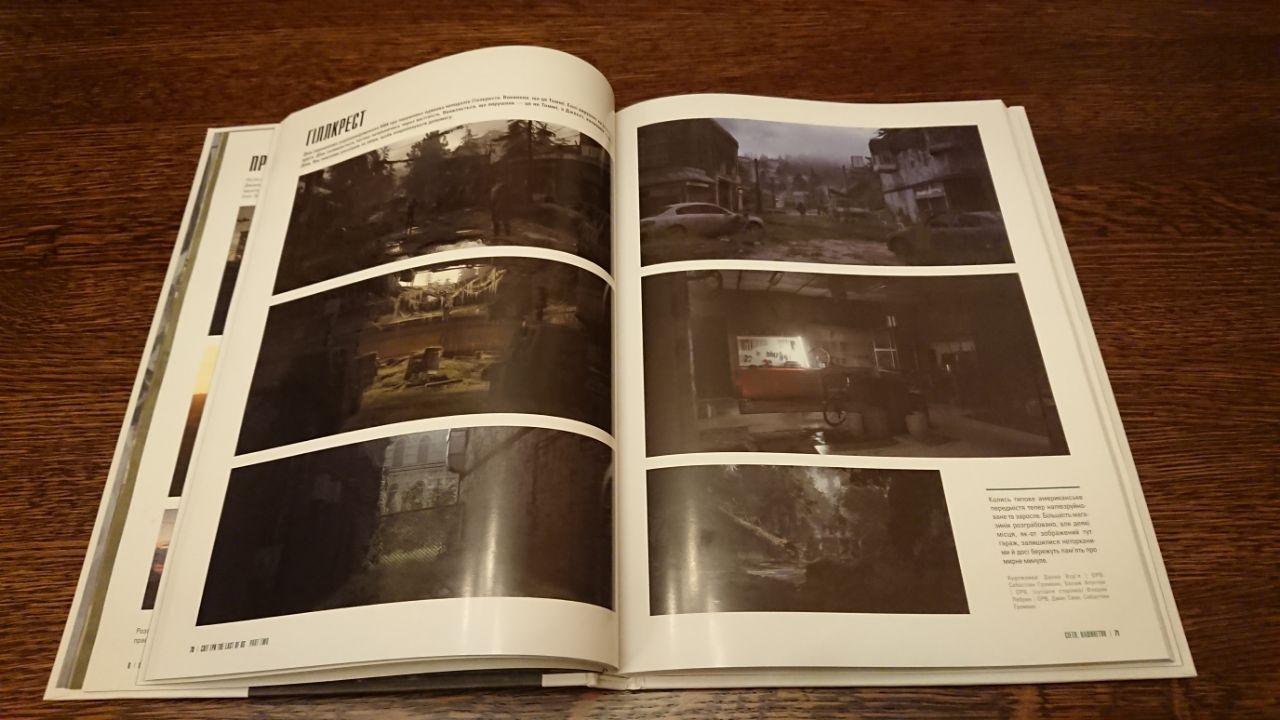 As a summary, we want to express deep gratefulness to the MAL'OPUS publishing house for the opportunity to bring to the Ukrainian public one more universe, namely, the cruel and poignant universe of The Last of Us.
Andrii Pekar
July 28, 2020
More details about the project read here.
The Art of the Last of Us Part II