SBT Localization continues its educational activities: our representatives—Tetiana Cherednychok and Andrii Pekar—taught master class to Borys Grinchenko University students and guests about video games localization peculiarities.
We tried to do our material as much interesting and useful as possible in order to encourage the audience to universe Ukrainization. We were talking about our performance and key work principles of SBT Localization, proudly presented our current and finished projects and also paid special attention to linguistic and technical video games localization peculiarities, shared interesting and funny cases from our translational practice.
'The audience wasn't too big—no more than 20 students. We were talking about localization essentials, typical problems during the localization process and career perspectives in the field. In our opinion, our material interested the students, they asked few questions and took active part in discussions'— summarized Andrii Pekar.
Questions from students and suggestion from teachers about cooperation between University and SBT Localization as a base for students' translational practice witnessed the success of the lecture.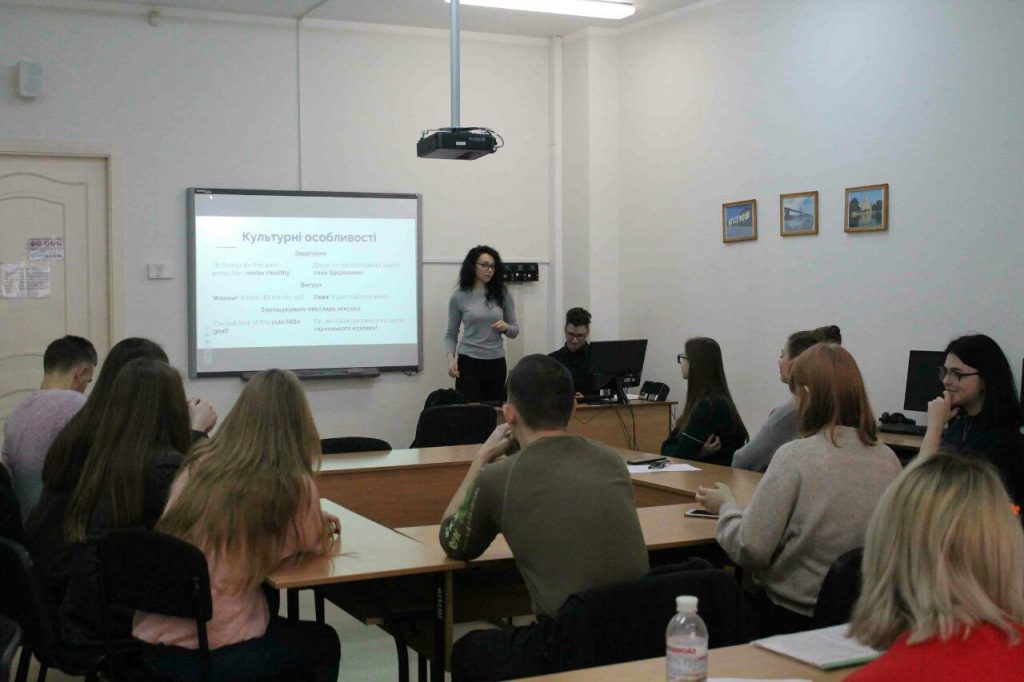 We hope that we succeeded in our educational activity and heighten students' interest to their future profession of translators and linguists. We are ready to teach another master class for another university if there's any interest.
Our heartfelt thanks go to the most active SBT Localization Team members for participation in this event, especially to:
Tetiana Cherednychok
Andrii Pekar
Iryna Selina (special thanks for pictures)
Oleksii Ivanov
April 4, 2019
Master class from localization masters!