Greetings, fair lords and ladies!
The start of the spring has been very intense for the SBT team, not all went according to the plan, some even got hit with Covid. But we all got through in the end so let's get into the juicy details of it.
Ukrainian Game Localization
In progress
The translation for Baldur's Gate II: Enhanced Edition has moved another 3% further (approx 36000 words). We are now ahead of the Chinese team and are just 1% behind Spain. Ukrainian localization is unstoppable!
The most notorious translators on the project for this month are: Oleksandr Vlasyuk, Roman Manyachuk, Alice Chester and Bohdan Peredrii.
Atom RPG is being worked on by our volunteers for the most part and overall progress is 37% (6% gained). If you would like to jump in on that, feel free to contact us. It is available to all willing, the only requirement is Telegram access for communication.
To get ourselves a little distraction from other projects, we decided to take on Into The Breach (57100 words). Unfortunately, the developer never responded to us, the localization will be done as a Ukrainizer. Yes, our team works officially for the most part, but an exception was made for this particular game for two reasons:1) we had the necessary tools to do it and 2) this was a long-time request from one of our Patreon supporters. 3) We do hope that the devs will respond to us eventually and we will get the chance to implement this officially, like we had with FTL: Faster Than Light.
We are currently at 9% with the project. Its most active translator is Taras Korzhyk.
Editing
With most of the work done by Tetiana Nepypenko, Armello is 81% complete. We're almost there.
Unfortunately, we were able to forward our progress on Kingdom Come Deliverance for as little as 1%, as all of our available editors were busy on more pressing projects. But rest assured, we will definitely get back on this task soon.
We have made some progress on the proofreading for Banner Saga 3 as well — 71% (+2%). We would like to remind you that it is a general text batch, containing all manner of descriptions, interface text etc. All dialogues have to be proofread as well afterwards. Our thanks go to Yurii Bisyk for his hard work on this project.
This Land Is My Land has finally received its update, but this contains some of the additional text translation and all the edits and corrections that we worked on together with the guys from Unlocteam are still yet to be implemented.
Our remaining editors (and testers) have continued to work on the mystery project mentioned previously that is almost at its release date and which is in a constant state of polishing by the dev team, so we have to be in the loop as well, as the text is always being worked on and slightly updated.
Books
The Art of the Mass Effect Trilogy has been released by MAL'OPUS at the time of this publication. Those who decided to preorder are now the first to receive a copy of this wonderful edition.
Speaking of which, we will be giving away one of these artbooks to one of our Patreon supporters on the 19th of April. Additional giveaways for our Facebook and Instagram followers will be conducted as well, although a bit later.
We have also worked on the Bloodborne: the Death of Sleep comic.
It will be available for pre-order soon.
Videos
The Hilda 2 series has been completely translated, with AdrianZP doing the voiceover.
Where to get: Toloka.
Curiosities
SBTournament
On the 18th of March we have launched a speedrun competition between the 10 Ukrainian streamers. You can find out more on the tournament here.
Here are the results on the time of publication:
The prize fund (with the initial 1000 UAH from SBT and additional bonus from the audience) has gone above the 11000 UAH mark. You can chip in here.
The SBT team and Localization summer school
The summer school has released a video where Tetiana Cherednychok explains the various challenges that a translator has to overcome over the course of the localization process: «Localizing video games: For the translator who wants to try it all». If you have not checked it out yet, we difinitely recommend it.
The Artbook's journey
After we got the first example of the «The world of Cyberpunk 2077» art book from the Vovkulaka publisher, we decided to get all the project members to sign it and have ourselves a bit of memorabilia. And so the book went to Lviv, then to Dnipro and then to Kharkiv…
Once it passes through all involved, we will make a separate post with the photos of this awesome journey.
Articles
Tetiana Cherednychok has written about their work on the «The World of the Last of Us» art book.
Yanis Verminko did a short review on game titles with female main characters (both positive and negative).Women in games.
Roman Maniachuk decided to make a large commentary… and ended up writing another article of his own, which we proudly present here: Why doesn't SBT get to localize AAA games?
ITC.ua has released an interview: Playing games in Ukrainian: A talk with the video game translators from the SBT Localization Team.
Game Giveaways
We have decided to focus our giveaways on the Facebook group alone, so now we will conduct giveaways on all platforms that have a significant social following, namely Twitter, Telegram and Instagram.
The following games were given away in March:Endless Space® 2 – Digital Deluxe Edition; Pathologic 2; Generation Zero; Golf With Your Friends + Caddypack DLC + OST; Little Nightmares; Control Standard Edition; Zwei: The Ilvard Insurrection + Zwei: The Arges Adventure; One Step From Eden; Minoria; Vampire: The Masquerade – Shadows of New York; Warhammer: Chaosbane; Children of Morta; Path of Giants; Ancestors: The Humankind Odyssey; The Beast Inside; The Ambassador: Fractured Timelines; SONG OF HORROR COMPLETE EDITION; Lethal League Blaze; Still There; Tabletop Playground; Struggling.
Streams
Yura Dragon is always on top with the material he picks for his streams.
Valheim with Ukrainian localization done by Unlocteam:
Sbuscribe to our Twitch to see those streams live. If you did miss them, no worries, they can be viewed later on our YouTube channel.
Hall of Fame
On behalf of the SBT Localization, we sincerely thank those who took the most active part on the volunteer projects for the glory of the Ukrainian localization:
Tetiana Nepypenko
Sofia Shul
Roman Maniachuk
Oleksandr Vlasiuk
Taras Korzhyk
Rostyslav Fedorko
Alice Chester
Bohdan Peredrii
Viktoria Yarosh
Iryna Makovska
We also thank the active SBT Localization members who have contributed to the development of our business in other ways: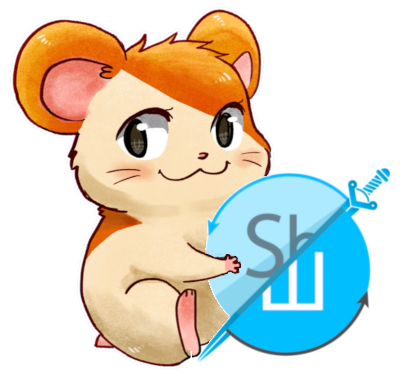 Yanis Verminko
Sofia Shul
Yura Dragon
Oleksandr Lukianov
Tetiana Cherednychok
Roman Hardashuk
Yurii Bisyk
Ivan Yankovyi
Oleksii Ivanov
Olia Khmelnytska
Kateryna Korniienko
Roman Maniachuk
Olha Sushytska
Join Us!
SBT Localization always welcomes talented and enthusiastic people willing to try their best at game localization. Be sure to contact us via a contact form or follow SBT Localization pages and chats on Facebook, Twitter, and Discord.
If you do not have enough time to to do the localization work yourselves but are willing to help bring the Ukrainian language to games, you can support us in a way you like:
1) You can become our Patreon patron.
2) You can transfer any amount of money to 5169 3305 1649 7846 account (PrivatBank, the recipient: Oleksii Ivanov) or 5357 4115 0001 2666 account (Monobank, the recipient: Ivan Yankovyi). Be sure to include your name and last name in the description field (sometimes the bank does not show the sender's information), so we will know whom to thank.
Our Thanks
We sincerely thank everyone who supported the SBT Localization in March on Patreon. We wish you and your families to be healthy, successful, and wealthy.
$100
$50
$25
$10
$5
100 UAH

Ivan Buderkevych
Yulia Hladka
$2
Volodymyr Pohrebniak, Oleksandra Kutsan, Andrii Malakhov, Andrii Kozhushko, Andrii Krasnychuk, Anton Bubnov, Artem Kushch, Bohdan Rutylo, Oleksandr dordaderabar, Yurii Brehman, Ivan Dziubyshyn, Maksym Khvastov, Kurdyshmyak, Mary Augstkalns, Mis'ko, naloii, oebouiu, Oleksii Ivanov, Pavlo Donchenko, Rascher, Roman Lysenko, Serhii Salnykov, Taras Syniuk, Taras Kovtun, Dmytro Derevianko, Roman Shturm, Taras Korzhyk, Tetiana Cherednychok, Yaroslav Urbanevych, Iryna Makovska.
$1
amigo1995kot, Andrii Ilkiv, Dmytro Kyrychuk, Jarlaxle Baenre, Kirito Kadzuto, Nazar Kompaniiets, Novster, Oleh darcklion, Oleksandr Bohomaz, Olesxander, Tetiana Kaliuzhna, Vasyl Stokolosa, Volodymyr Zhuk, Stepan VoronXVI, Eduard Spirkin, Stas Makar, Vasyl Nabochenko.
SPECIAL THANKS GO TO THE CROWDIN TEAM FOR THEIR SUPPORT!
UKRAINIZATION OF THE UNIVERSE MARCHES ON!
April 24, 2021
SBT Localization: Report #64 (March 2021)