Greetings to all of you our dear gamers!
SBT Localization is burning the midnight oil, presumably as well as you are, so we will get down to business without padding out this article.
Ukrainian Game Localization
Kingdom Come: Deliverance
Progress: 84%. Almost all quests are translated. Only stuck left, which we are going to finish in the near future, as well as interface.
The most significant contributor: Iryna Makovska.
Banner Saga 3
Text progress: 99% (edited 17%).
Dialogue progress: 30% (edited 21%)
The most significant contributor: Yurii Bisyk.
Tales From Windy Meadow
Progress: 98% (edited 96%). At the time of writing the article, the files are almost ready for submitting to the developer.
The most significant contributor: Maksym Duvanov.
Baldur's Gate 2
Progress: 37,7%
The most significant contributor: Sofia Shul.
Hand of Fate 2
Editing progress: 9,8%
The most significant contributor: Tetiana Cherednychok.
Outsider
The first chapter of science fiction comic Outsider written by Jim Frensis is translated. Here you are free to download it in one file.
Furthermore, we have published new pages of the second chapter. The links to all pages you can find on the project page.
Other activities at a glance
Students
In September, many students from Ternopil National Pedagogical University knocked on the door of our organization (we are talking about 29 persons actually) to get unrivalled experience and try out what does localization mean. It goes without saying that not everyone is deeply interested, or it comes easy for them. Nevertheless, we do hope that this opportunity will come in handy later.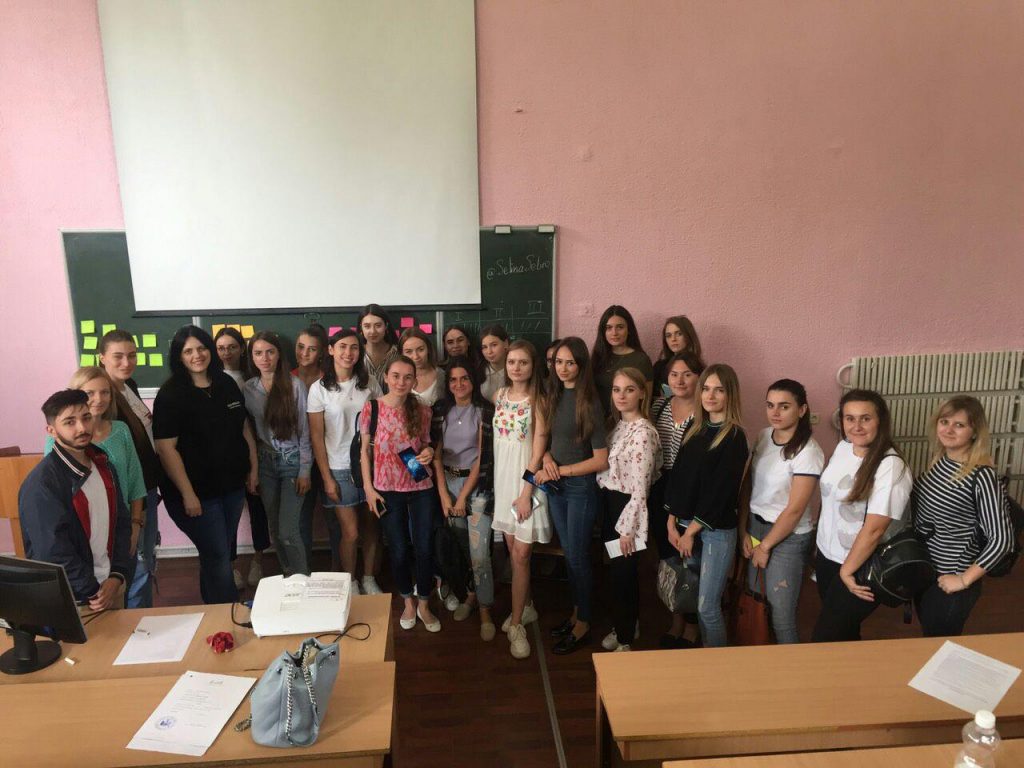 We conducted an introductory lecture, as well as a webinar on the specifics of the translation industry. The webinar entry can be viewed on our SBT Education channel.
Moreover, we wrote some tips and tricks for video game translators and dedicated some time to complex gender-related and grammatical language features –Localization Difficulties: Character's Gender (Ukr).
What about the students themselves, we would like to point out some of them, who were successful in this quite complicated field: Yuliia Paskar, Iryna Vdovych, Marta Oleskiv, Iryna Pryliuk, Yurii Sozanskyi, Yuliia Shchurba. Our fretest thanks go to our editors, who always find some precious time for support and teaching: Oleksii Ivanov, Andrii Pekar, Tetiana Cherednychok, Maksym Duvanov, Sofia Shul.
Comic Con Ukraine
SBT Localization representatives payed a visit to Comic Con Ukraine 2019 on the 21st of September. For sure, they did their best to pay enough attention to each and everyone to share their experience later.
Are you interested what was it all about? Simply follow the link by clicking on: SBT Localization goes to Comic Con Ukraine 2019 (Tetiana Cherednychok shares her hands-in experience and unforgettable feelings).
Giveaways
As it was promised on Patreon, we hosted giveaways and gave 4 keys to: Don't feed the monkeys, Metal Gear, Northgard, Almost There: The Platformer. By the way, did you know that you can get one of the keys next time on our Facebook page or during the streams on Twitch?
We would like to express our gratitude to Yanis Verminko for sponsorship of our giveaways!
Follow us on Facebook, Telegram, or Discord та and take part in the giveaways!
Streams
We do our best to stream on Fridays, at around 8 p.m. (we are aiming to stream at the same time). Unfortunately, this is not always the case; however we indicate this information in our announcements.
We had three various streams in September.
Oleksandr Lukianov streamed the side quests of The Sinking City.
The second stream was devoted to Metro: Exodus, and Yura Dragon helped us to delve deeper into that amazing world.
The third stream was held by Oleksandr Lukianov again yet this time it was S.T.A.L.K.E.R: Call of Pripyat.
All stream records are available to your attention on our YouTube channel.
Video about Ukrainian Localization
In September, PlayStation Ukraine created an astonishing video about Ukrainian game localization, devoting special attention to those, who do it, why, and for whom. We are pleased about the fact that SBT Localization representative (not an ordinary one), Oleksii Ivanov, was invited as well.
Without any doubts, this video will leave no one indifferent. By the way, you can get acquainted with other localizators and even some Ukrainian game developers.
New microphones
Thanks to our donators, we have bought 2 microphones to ensure the sound quality in our videos.
Please accept our thanks!
Hall of Fame
Our sincere thanks go to those, who have worked their guts out and contributed to the volunteer projects for the sake of Ukrainian localization:
• Maksym Duvanov (Tales From Windy Meadow)
• Sofiia Shul (Baldur's Gate 2)
• Iryna Makovska (Kingdom Come: Deliverance)
• Roman Maniachuk (Baldur's Gate 2)
• Yurii Bisyk (Banner Saga 3)
• Andrii Hryha (Baldur's Gate 2)
On behalf of the entire SBT Localization team, we would like to highlight the magnitude of the contributors, who have done their best to develop cause in one way or another: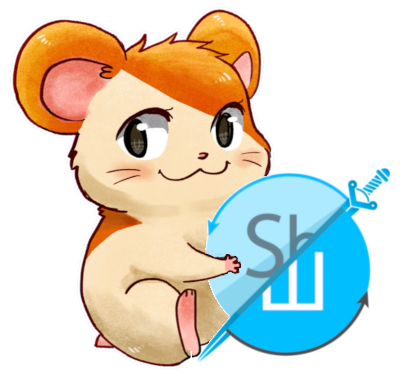 • Ivan Yankovyi
• Maksym Duvanov
• Yanis Verminko
• Sofia Shul
• Yurii Bisyk
• Yura Dragon
• Andrii Kozhushko
• Oleksandr Lukianov
• Oleksii Ivanov
• Olia Khmelnytska
• Tetiana Cherednychok
• Yuliia Hladka
• Andrii Pekar
Join Us!
SBT Localization is always on the lookout for new talents. If you are a game localization enthusiast or just want to try, don't hesitate to contact us through our online form or find us on Facebook, Twitter, Discord, or Reddit.
Even if you have no time to partake in Ukrainian localization efforts directly, you still can help by donating.
1) Send your donations to acc. No. 5169 3305 1649 7846 (if you do it through a payment terminal, be sure to provide your full name so that we know whom to thank).
2) Support us on Patreon.
3) Support us on Epic Games, entering our creator's code sbt-localization during your purchase.
Our Thanks
Our heartfelt thanks go to all those who support SBT Localization on Patreon or by any other means. May you all and your families stay healthy, successful and live well!
$200

$100

$50

$25


$10





$5








We'd also like to thank Oleksandra Kutsan ($2), Andrii Kozhushko ($2), Volodymyr Hryhorash ($2), Pavlo Donchenko ($2), Maksym Khvastov ($2), Oleksandr Krotov ($2), Yurii Brehman ($2), Oleksii Ivanov ($2), Oleksandr Lukianov ($2), Yuliia Hladka (₴50), Tenevyk ($1), Andrii Ilkiv ($1), Roman Lysenko ($1), Volodymyr Zhuk (1$), Stanislav Makar ($1), Jarlaxle Baenre ($1).
SPECIAL THANKS FOR SUPPORT TO CROWDIN TEAM!
UKRAINIZATION OF THE UNIVERSE MARCHES ON!
10/16/19
SBT Localization Report #49 (September 2019)