June was such a hot month that even constant showers could not quench the SBT team members' fury and passion for Ukrainian. A lot of events were had and a lot of work has been done, but there is always more to come.
SBT TEAM'S NEW STATUS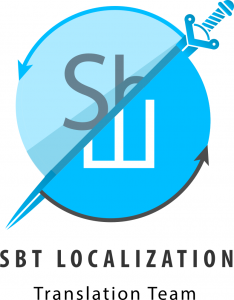 A certain someone has had quite a lot of hassle submitting papers and signing forms and it took a huge chunk of time and effort, but we can now proudly announce that the SBT team has (as of July of 2018) achieved a Public Organization status, with Oleksii Ivanov, Sophia Shul, and Olya Khmelnytska as respective founders. We welcome each and every one who is ready to uphold the code of the team and whose goal corresponds with ours, and that is to popularize gaming culture with educational work, to create Ukrainian gaming content and propagate its use among Ukrainian gamers, thus assisting the growth of Ukrainian media market. However, we are also not short on work for those who wish simply to become volunteers for a time. So bring out yer dead!.. I mean, welcome aboard!
In light of this, the team will increase its efforts on public and educational activities, starting with…universities! Yes, exactly so, we plan to begin our cooperation with the Ternopil Pedagogical University in September. Something similar may also happen in Kyiv as well, but this will be known for sure closer to fall.
ACHIEVEMENTS IN LITERATURE
Another issue of the "Svit Fantasy" came out on the 11 of June, which published our translation of the "Light Princess" fairytale by George McDonald. If you have not checked it out yet, we encourage you to do so. If you liked the way we've done it (or even if you had not) please let us some feedback. All fantasy fans can also support the magazine and show their appreciation for the wonderful work done in regards to the development of Ukrainian literature and translations with likes or financially if possible.
SBT STREAM
We've had two Metro: Last Light streams this month.
The first (#5) was conducted by Yurii "Shahor" Bisyk along with Andrii Pekar. You can watch the full video on our YouTube channel.
The second stream (#6) was conducted Andrii Pekar together with Ivan "Jaguar" Yankovyi and Olya Khmelnytska. Unfortunately, the video was not saved for some reason.
If you're interested in a game stream with one of the titles that we've translated, please let us know in the comments. The full list with a brief description of the games can be found in the Our Projects section of the site.
GAMING INDUSTRY NEWS
The E3 gaming event took place this June in Los Angeles, USA.The developers have presented their new and soon-to-be-released projects that are definitely going to stir the gamers' feelings. Yanis Verminko has made a brief overview of the games mentioned:
After mentioning the works of the major companies on the market, Verminko told us about the efforts of other development teams as well, namely 4A Games and Frogwares.
If any of those games have sparked your interest, please let us know in the comment or via email and we will try to get in touch with the devs in regards to localization.
GAME PROJECTS
Siege of Dragonspear
We start, naturally, with Her Majesty Baldur's Gate, specifically it's add-on Siege of Dragonspear. Members of the team have worked their keyboards flat and have managed to get above the 79% mark. We can almost grasp the bottom of this never-ending sea of text!
This month, the most active fighters with the Gates of Baldur were Oleksandra "Cirilla" Kutsan and Bohdan Peredrii.
The Curious Expedition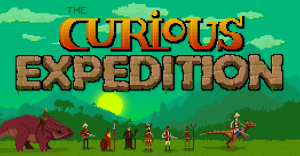 Our brave explorers have finally overcome their temporary obstacles and are pushing through the jungle of The Curious Expedition text with renewed vigor. They could not be stopped even with the developers adding more text to the game. Not much at the first glance, but that's still about 9% of the initial bulk. We hold no grudge and soldier on.
Overall progress has reached 64%. Most active tag-fighters this month were Bohdana Voznyuk and Maria Polishchuk.
New Project
June was also the start of a new project, the localization of Kingdom Come: Deliverance. This was a tough decision for the team to make, as this title is quite close to Baldur's Gate in volume and it would take a lot of time and effort to translate. Then again, if the game's good and loved, it's worth working on. Even more so, many would-be translators have answered our call to arms for this project. Given all that, we're certain that the team can handle such a beast.
Other
All other projects are currently in the editing phase. The variables and tags of Hand of Fate 2 are monitored by Yurii Bisyk and Sophia Shul and FTL:Faster Than Light is being worked on by Tetyana Cherednychok  Another part of the team is still processing the quite large mystery project.
Unfortunately, the month was not without its sour moments. We are ever-persistent with our efforts to persuade the developers of the games which were requested by our community, but persistency alone may not always be enough. After all our emails to the Middle Earth team have been coldly ignored, we still had our hopes about getting the Banner Saga project as we had been communicating with the team responsible for a long time prior. We finally got their rejection as they have decided that it was not viable to make a Ukrainian localization even as a volunteer project, oddly enough. How this reasoning came to be and how to change it can be read in one of our articles.This, however, is not to be seen as a defeat, we have many more dev teams to reach out to.
A HELPING HAND
We know firsthand how hard it is to make quality content and the amount of work that has to be put into it. Therefore we have decided to support other creators where able.
The anime series "Made in Abyss" is going to get a full voiceover with the help of the SBT team (and especially Verminko) and Anitube.in.ua. The voiceover work is being done by Surgeon, MariAm, Eternal Rage and AdrianZP.   The series can be viewed on AniTube.in.Ua or downloaded from Toloka.
Загін Кіноманів, has got our interest as well, as we think that quality made  reviews are hard to find and well worth supporting, as this also helps promoting the Ukrainian section of YouTube.
NEW BLOOD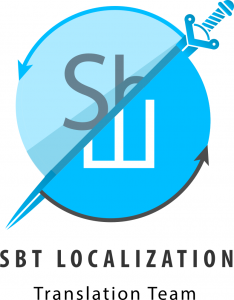 We had many volunteers knocking at our doors, eager to brave the heights of the Kingdom Come in June. The editors were barely able to keep up with the flow of incoming test samples. We made sure to welcome the best of them to our team:
Nazarii Riabcheniuk
Yurii «Dragon»
Vasyl Nabochenko
Iryna Makovska
Bohdana Kovalska
Oksana Bukanova
Andrii Kozhushko
Larysa Sych
Karina Voloshyna
We wish them success in their efforts.
HALL OF FAME
The most active translation enthusiasts this month were:
Yevhen Tkach (FTL: Faster Than Light)
Oleksandra Kutsan (Siege of Dragonspear)
Bohdan Peredrii (Siege of Dragonspear)
Tetiana Cherednychok (FTL: Faster Than Light)
Yanis Verminko (Siege of Dragonspear)
Our thanks go to active members of the team that have contributed to our cause in other ways as well:
Oleksii Ivanov
Andrii Pekar
Yurii Bisyk
Ivan Yankovyi
Tetiana Cherednychok
Sofia Shul
Yevhen Tkach
Oleksandr Lukianov
Andrii Serbovets
Yanis Verminko
Pavlo Donchenko
Maksym Duvanov
OUR THANKS
We thank each and every one of our Patreon supporters this month. May you and yours be well.
$100

$50

$10





$5




We thank Yurii Brehman (2$), "Drifters" (2$) Taras Syniuk (2$) as well.
OUR SPECIAL THANKS GO TO IRYNA AND YARYNA FROM THE CROWDIN TEAM.
The video version of the monthly report is available on our YouTube channel. Don't forget to subscribe!
SBT Localization: Report #34