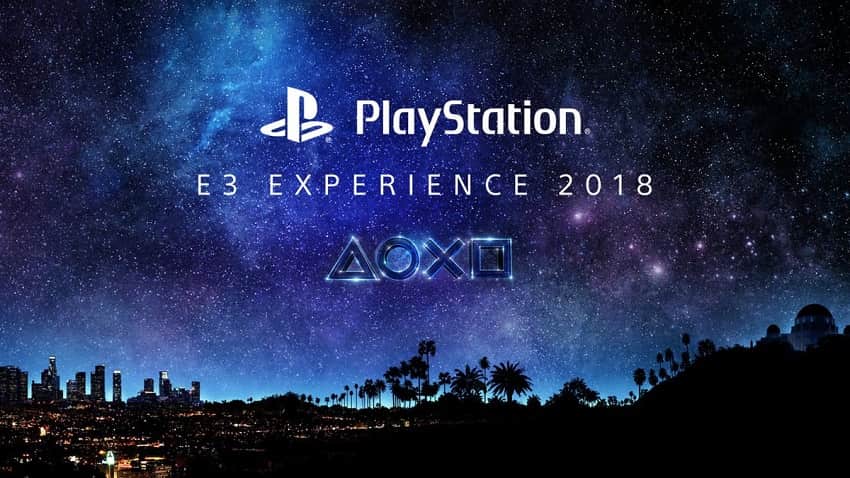 Okay, it's now turn of Sony Play Station reps, who brought quite a lot of interesting stuff to the expo. Overall, you could say they came as disappointing. Clearly, bigger things were expected from them.
Let's probably kick off with one of the most waited-for Japanese console exclusives. The Last of  ̶L̶e̶s̶b̶i̶a̶n̶s̶ Us— the second one. At Е3, we saw the gameplay of The Last of Us. Part 2, and everything looked totally bad-ass. Like, light and shadows, movements, animations and sound. Everything up to the mark. Just like its predecessor, the game keeps the standards high and vividly demonstrates the benefits of buying a PlayStation 4. Why wasting words, simply have a look at this beauty:
One more exclusive brought to the expo (and for the love of which Verminko is ready to part with savings earned by dint of translation) is the spider-man game, Marvel's Spider-Man. It seems that our spidey has become somewhat Batman-ish. And now he indeed looks marvelous. Such a mixture appears to be the very thing thus far missing from the figure of America's most popular superhero of the videogame world. I guess all of us are acclimatized to a slightly… different visualization of arch-villains; still, movie-only fans among you will skip this bit all the same.
In a heap with others, there was also present a remake of Resident Evil 2. Atmospheric and captivating. You can hardly believe this was what the Resident Evil series took its origin from. And now, here's the result of its transformation. Sony sure knows what to aim for—it aims directly for the heart and the soul's deepest corners, tugging on those nostalgic heartstrings that make you say: "I want that… so much!"
Another remake that made it to E3 was Yakuza Kiwami 2. Long story short, it's that very Sleeping Dogs that we all craved but never got. The game, too, bears a wee resemblance to GTA, while standing out as richer and livelier, though smaller in scale.
Next, a sequel to the Japanese culture-inspired Dark Souls clone was announced, Nioh 2. Its majesty now will allow the players to customize their character and choose its appearance; moreover, some mystical skills will be available from the beginning. We'll learn more toward the release date where the devs also promised us the game's demo. Then we'll have known its how and why.
As always, it couldn't have gone without weirder games. Quiet Man has been exactly one of those. A mix of cinematography and game. They promise a revenge story, a nicely plotted-out one. Not many details have come to light so far but at least it looks appealing.
Finally, we've seen a gameplay bit of the much-talked-of Death Stranding. A pretty, um, tiny bit. More like a bit's bit. The trailer shows us some new actors and Sam-the-protagonist running up and down deserted locations. It gets clear from the trailer that he's a courier of some sort in a world where everything tries to kill you (kind of brings to mind my work, it does). And that's that, nothing else is clear. That sounds just so Hideo Kojima, with its load of conceptions, theories and riddles. And word is that this will be his last game. Well, thank God because I'm none the wiser how one can call such obscure presentations and fully cinematographic trailers 'ingenious'. Where others would be told to buzz off, Kojima is praised for his genius. Duh.
Aside from said games, the Japanese presented a nearly 10-minute video with the game mechanics of Days Gone. Post-apocalyptic biker gang game. And it looks… surprisingly ordinary. Even though we hear promises of a great lot of interesting mechanics and interaction with the world, the game has not struck us as peculiar so far. The devs obviously try their best but still, they seem to lack the skill to produce a wow effect. Compared to The Last of Us, this gaming product just pales into insignificance. We'll see how this works, eventually.
There were also announces of Destiny and Call of Duty expansion packs but they hold little interest. Honestly, very little. Take Verminko's word for it.
by Yanis Verminko
June 14, 2018
E3 2018: THE EXPOSITION OF GAMES. PART 3. SONY PS