The sun is shining in straw-yellow, reminding of how close summer is. Some are imagining the smell of grilled meat; some are galloping in the park so they can fit in their summer clothes; some are looking forward to a seaside vacation; and somebody's end-of-year exams have just started. However busy with all those April activities, the SBT Localization team managed to squeeze Ukrainization of the Universe in their schedule. And now we'll tell you a bit about it.
WeGame
First of all, let's recall the gaming festival WeGame that took place in Kyiv on April 21-22. Our volunteers, Oleksii Stravenger Ivanov and Olha Khmelnytska, were among those who visited the event.
Even though not large, the festival seemed to have something interesting for just everyone.
Here, Olia shares with us her impressions: "We had a good time at WeGame this weekend. The area offered loads of tabletops to play in, as well as various things you could buy. Oleksii and I traditionally made a stop at the Respawn's corner to play Golden Axe 3 and Streets of Rage. That sure wasn't a large conference, but still, they presented a couple of celebrated VR indie titles, such as Death Horizon (Multiplayer+) and Guns'n'Stories."
We thank the organizers of WeGame for interesting time there and wish them good luck in future events of the kind.
SBT-stream
In April, the SBT Localization team did two Twitch streams, just as promised.
The first one was for the multiplayer shooter Insurgency, the Ukrainian localization of which was created by both SBT Localization and other inspired volunteers.
Streamed by: Yurii Bisyk, Oleksii Ivanov, Yanis Verminko and Olha Khmelnytska.
In the second stream, we played and talked about The Stanley Parable. It should be mentioned that our viewers had the first ever opportunity to hear the Ukrainian game voice-over so brilliantly performed by famous Yevhen Malukha. The voice-over will soon be available on Steam as a game mod.
Stanley was led towards the end of the story (through doors, a window and even more exotic exits) by the following streamers: Yurii Bisyk, Andrii Pekar, Yanis Verminko and Sofia Shul.
The stream videos can be viewed on our Twitch and YouTube channels.
You may like to leave a comment and tell us what games you would like to see in the next SBT-streams.
Baldur's Gate
Steadily and unstoppably, the Shliakbytraf team continues its fight with Siege of Dragonspear, the expansion to Baldur's Gate: Enhanced Edition. At the moment, the translation is at 66%.

In April, two reckless fighters proved especially valorous at the siege of the titan: Mariana Voitseshchuk and Oleksandra Kutsan.
Overall, translation of the Baldur's Gate world is a great practice for translators due to it being abundant with literary devices and verses. That is, probably, why its text so often becomes an object for research in the theory of translation.
Besides, an update to Baldur's Gate: Enhanced Edition was released last month, which means even less mistakes in the localization. Even though we've had to wait for a long time, we are thankful to Beamdog for their concern with localizations.
Should you find any more mistakes in Baldur's Gate: Enhanced Edition, you are very welcome to send the screenshots to our e-mail address: sbt.translators@gmail.com. Don't forget to mark the mistake on your screenshot or describe in your letter what is that you think needs correction.
The Expedition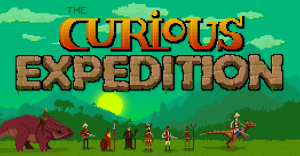 The translation progress of The Curious Expedition has already hit the mark of 52%.
April's most active project participant was Maria Polishchuk.
This month went pretty much without annoying incidents of Google translation by some strangers, with only a rare glimpse of well-intentioned helpers. We welcome any help with the translation process, it's only that we prefer working in an organized way, and therefore ask 'outsider' volunteers to be conscientious.
Other projects
Let's have a brief tour over the remaining projects of the SBT Localization team.
Hand of Fate 2, Faster Than Light and The Internet of Money are currently being edited.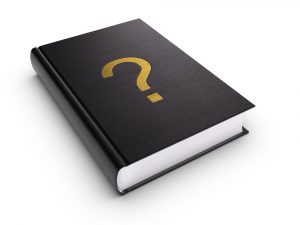 As for the secret book projects, the data of the first one have been successfully decoded, and General Stravenger accompanied by his trusty soldiers continues the clearing operation.
At the same time, the operation on the second secret project, which is almost twice as big as the first one, is being supervised by Colonel Donchenko. This fierce localization is likely to last till the end of summer.
How Things Stand on Patreon
Recently, the patrons of the SBT Localization team proposed ideas for the next game localization, after which they voted for the most wanted game on Patreon. We will tell you the vote results a bit later.
Also, we decided to raise money to buy professional microphones for a better sound in video reports and streams. This will be connected to video game giveaways: first we'll have those giveaways twice a month, and then once a week—after the mics are bought. For more details, see our Patreon page.
Paragraph of Fame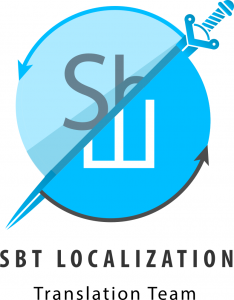 The most active project volunteers in April:
Oleksandra "Cirilla" Kutsan
Maria Polishchuk
Mykola Melnyk
Mariana Voitseshchuk
Tetiana Cherednychok
Every one of them was rewarded with a symbolic sum thanks to your donations, our dear patrons.
From now on, our video report author, Maksym Duvanov, receives symbolic rewards as well.
Also, we are extremely grateful to other team members for their contribution to the activity and development of SBT Localization, namely:
Oleksii Stravenger Ivanov
Olha Khmelnytska
Ivan "Jaguar" Yankovyi
Yurii Bisyk
Yanis Verminko
Andrii Pekar
Sofia Shul
Pavlo Donchenko
Oleksandra "Cirilla" Kutsan
Our Thanks
We wholeheartedly thank everyone who supports us. Excuse us for not naming those people who send their gifts to our PrivatBank account via terminals, as in this case we do not get any specific information on the sender except for the terminal address. We wish that all our benefactors have a good health and their dreams come true!
$100

2000 UAH
$50

$10





$5



We send our thanks to an unknown contributor from Kyiv (100 UAH), Yurii Bregman (2$), Drifters (2$), Taras Syniuk (2$).
Also the team of Crowdin has our deepest gratitude!
Watch our video report on our YouTube channel in a couple of days. Remember to subscribe.
UKRAINIZATION OF THE UNIVERSE MARCHES ON
05/02/18
Report on Ukrainization of the Universe #32