Insurgency
Genre: tactical multiplayer shooter.
Plot: You will join bloody street battles where the chance of your team to survive depends on your ability to control the location and destroy the enemy's ammunition.
Developer: New World Interactive (USA)
Localization: official, Steam
Voice-over: n/a
Size: unknown
Translation finished: January 2017
Our contribution: 75%
Translated by: Oleksii Ivanov, Violetta Kozakova, Olha Khmelnytska, Yurii Bisyk, Sofia Shul, Maryna Pishchalkovska.
Day of Infamy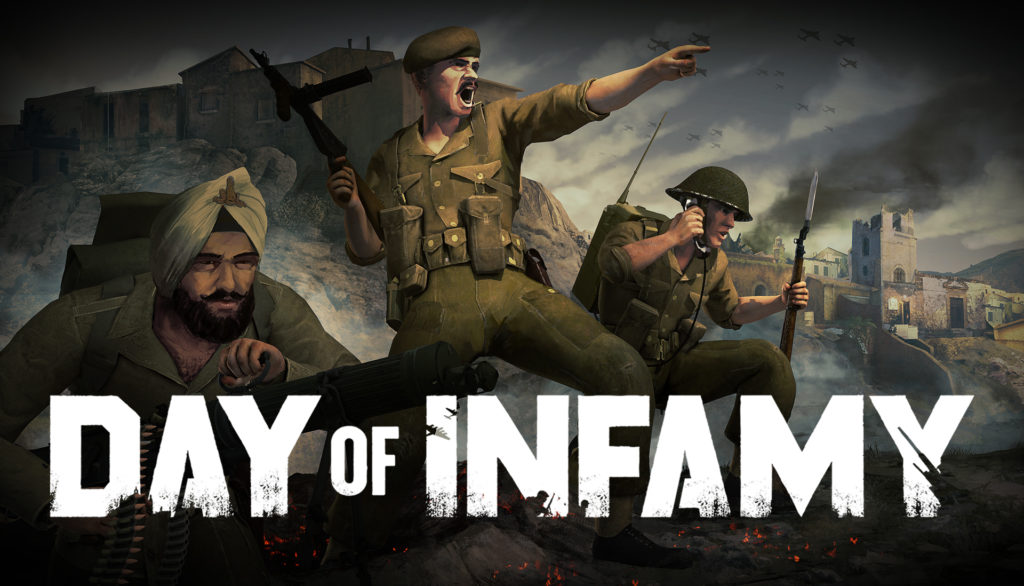 Genre: online multiplayer shooter.
Plot: From trench-burrowed coasts to explosion-destroyed streets, Day of Infamy is all about fierce infantry battles of the Second World War.
Developer: New World Interactive (USA)
Localization: official, Steam
Voice-over: n/a
Size: unknown
Translation finished: February 2017
Our contribution: 71%
Translated by: Oleksii Ivanov, Sofia Shul, Maryna Pishchalkovska, Oleksandr Lukyanov, Maksym Duvanov, Yurii Bisyk, Olha Khmelnytska, Bohdana Vozniuk, Violetta Kozakova