Greetings, friends! Hail Ukrainian localization!
What should one do when there's a scorching sun outside? It goes without saying, you should play localized video games, of course, or read a book translated into Ukrainian! Our tireless SBT Localization community puts all effort to make Ukrainian localization to be as good as possible.
Game localization
Kingdom Come: Deliverance
Ukrainian localization of Kingdom Come: Deliverance is successfully reaching its end. By the time of the original report being written, the translation — main text + 4 DLCs, which constitute  800 thousand words, had been finally completed. However, proofreading in is progress, for there're much fewer editors than there're translators.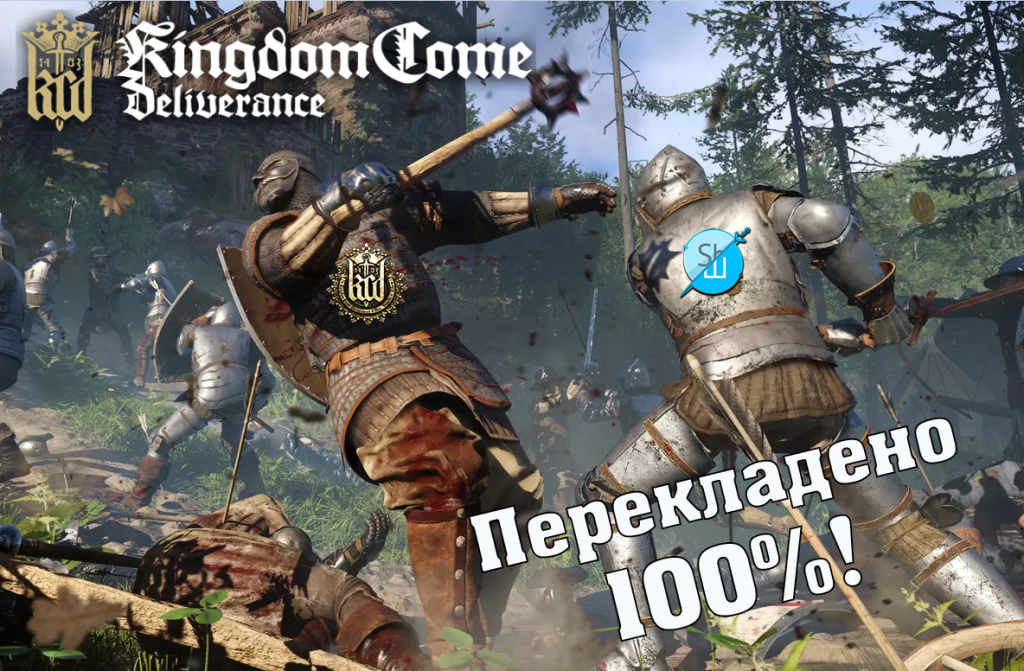 We are happy to remind you that this one will be an official localization, which will become available simultaneously with the game update.
July's most active contributors were: Karina Voloshytska, Iryna Makovska, Yevheniia Babchynetska, Roman Hardashuk, and Olha Sushytska. Special thanks to Tetiana Cherednychok for her organizational efforts.
Baldur's Gate II: Enhanced Edition
We successfully hacked through 3% of tremendous Baldur's Gate's text, and the translation progress is now almost 55%.
The biggest contributors are Roman Hardashuk and Sofia Shul.
Also, we have to inform you that Beamdog introduced several updates and changes to some of their games. Some of them are quite dramatic and in some places, the translation may not be relevant to original phrases. We do our best to track those inconsistencies and to solve them.
If you want to assist us in tracking bugs, you're welcome to join our Discord server and ask administrators to grant you access to Baldur's Gate channel where you can place a screenshot and a relevant commentary on a problem.
Streets of Rage 4
In July we came to an agreement with the developer upon localizing Street of Rage 4 legendary fighter. Ukrainian localization is ready, the only thing we're waiting for is a developers' update. Will it happen, don't forget to thank them for the official Ukrainian language in the game.
Banner Saga
Banner Saga proofreading is in process, although at a slower pace. We remind you that this was meant to be an official localization, but for some reason, developers closed the project of the localization as an official one and permitted to release it as a fan mod. Unfortunately, the project is currently on the low priority, but the best is yet to come for Banner saga fans too.
We thank Yurii Bisyk who scrupulously proofreads Banner Saga text.
The Art of The Last of Us Part II
In July MAL'OPUS publishing house presented The Art of The Last of Us Part II art-book featuring our translation. We are proud of our work and hope fans will love it.
It seems, everybody talked on this art-book in articles or video-blogs ? Here are some of the reviews that we've got:
OlDboi |UA|:
Padon:
UNIAN: Behind the scene of the revenge story. Review of the official The Last of Us Part II art-book. (Ukr)
Glavred: Bookshelf: The Art of The Last of Us Part II artbook — a farewell present from the apocalypse. (Ukr)
ITC.ua: Review of The Art of Death Stranding art-book. (Ukr)
PlayUA: Impressions of The Art of The Last of Us Part II art-book. (Ukr)
Also, Bohdan Perederii, one of the translators, told about the art-book translation process, about its challenges, along with the decisions made: The Art of The Last of Us Part II. An experience of a translation. (Ukr)
And, of course, feedback of the project's leader, Andrii Pekar: The Art of The Last of Us Part II.
Have you read or watched any other interesting reviews of the art-book, you're welcome to share them in the comments.
Curiosities
Happy birthday to us!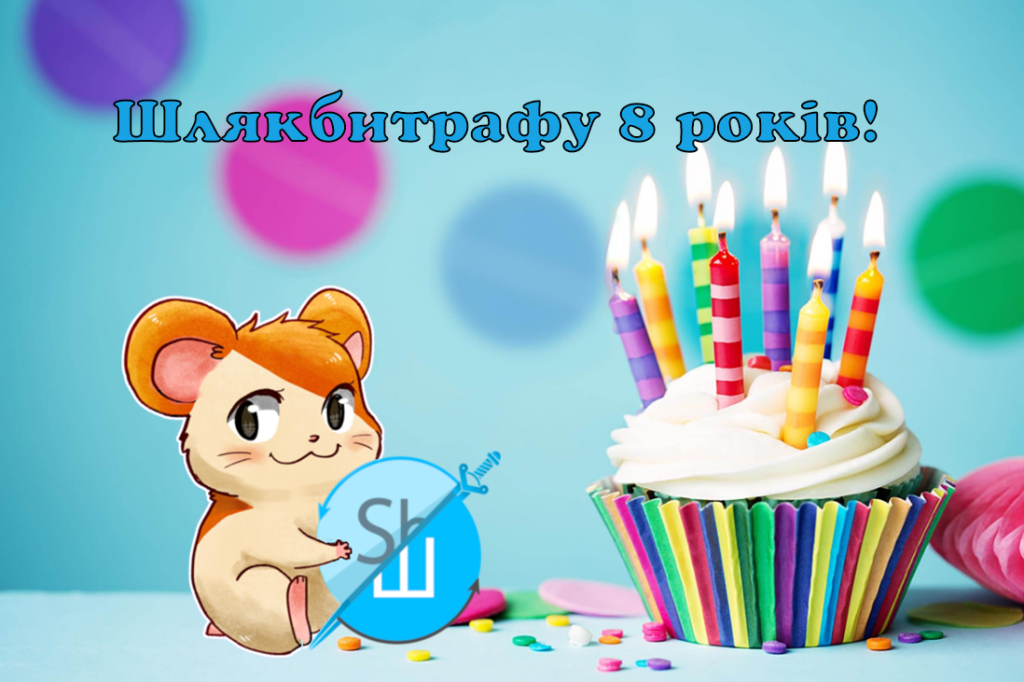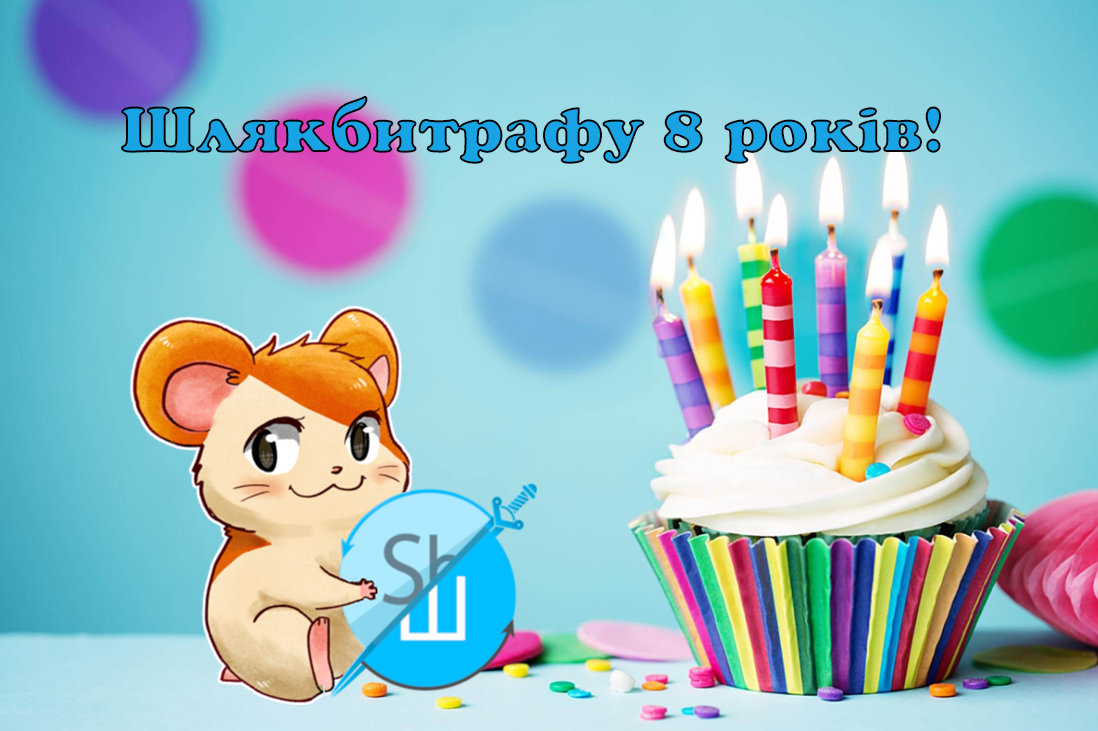 In July, the SBT Localization team celebrated 8 years of its activity. Thanks to this occasion, we spoke a little bit about our team members and how do we choose games to translate.
Thanks to everybody for their congratulations!
Games Gathering Odesa 2020
SBT Localization representatives always visit various events dedicated to video-gaming and tell the developers how important it is to include the Ukrainian language in games. Such an occasion occurred during the Games Gathering Odesa 2020 conference. So, Oleksii Ivanov and Olha Khmelnytska set forth on July the 4th to new horizons.
GG 2020 in Odesa is hard to compare with its predecessors in scale and the amount of content. The pandemic and restrictions to prevent it took their toll even there. There was no big variety of stalls, almost empty meeting zones, absence of savage humor of the indie segment.

But despite all these, the organizers decided to have a half-empty event than to have no event at all and took all the measures required: the stuff and the participants all had gloves and masks, the disinfecting frames were set up on all entrances, and the volunteers checked the temperature of the guests.

Although the SBT Localization squad didn't have an opportunity to effectively present the ideas of the Ukrainian localization this year, it certainly did mark its presence on the crucial event of the Ukrainian game industry.

Oleksii Ivanov, the SBT Localization leader.
UTICam-2020 and the game localization brain teasers
On July, 22nd Tetiana Cherednychok made an interactive lecture 'SBT Localization: The Localization Curiosities' on the UTICam-2020 conference.
If you want to discover what does an ordinary translator face, you're welcome to watch Tetiana's presentation:
AdrianZP on Ukrainian localization
AdrianZP is not only a cool voice actor but also an author of interesting videos on various topics. This time he spoke of Ukrainian games localization. Watch the video, like, and comment it.
Miscellania
Game gifts
Every week we make game draws on our Facebook page. In July we gave the following gifts: Jurassic World Evolution, The King's Bird, Horace, The Messenger,  Metro Exodus — 2 pcs., Spyro Reignited Trilogy, Warhammer 40,000: Gladius – Relics of War, Warhammer 40,000: Mechanicus, Battle Chasers: Nightwar, Fell Seal: Arbiter's Mark, Turok, Turok 2: Seeds of Evil, Sonic Mania, 911 Operator, Planet Coaster, BATTLETECH, Death's Gambit, AI War 2, Niffelheim, The Bard's Tale IV: Director's Cut, Ancestors Legacy, Etherborn, Darkwood, Shoppe Keep 2.
Apart from games, we also gave away two The Art of The Last of Us Part 2 art-books, one for our subscribers and one for Patreon supporters, to celebrate SBT Localization birthday. By the way, nice brand mugs were there too.
Dragonstreams
Yura Dragon (aka Great Dragon) entertained his audience with various streams as always. Be sure to subscribe to our Twitch channel where he streams in the evening and our YouTube channel where we put the recordings afterward.
Newcomers
We solemnly greet Roman Hardashuk as an official member of the SBT Localization NGO.
We wish him luck, endless inspiration, interesting projects, and worthy salaries.
Hall of Fame
On behalf of the SBT Localization we sincerely thank those who worked the most on the volunteering projects for the glory of Ukrainian localization:
Karina Voloshyna
Roman Hardashuk
Tetiana Cherednychok
Iryna Makovska
Yevheniia Babchynetska
Olha Sushytska
Yura Dragon
Oleksandr Lukianov
Sofia Shul
Bohdana Vozniuk
We also thank active members of the SBT Localization who supported our cause in all kinds of ways: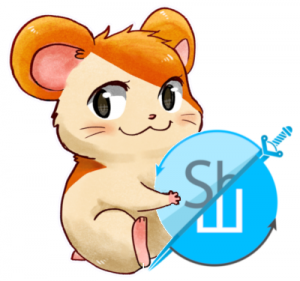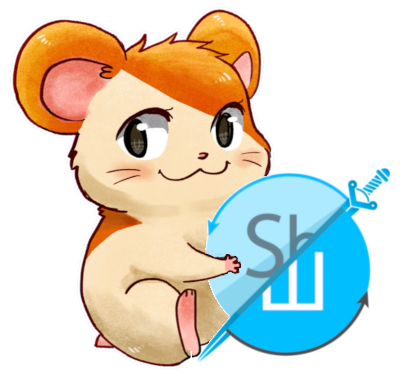 Oleksii Ivanov
Olha Khmelnytska
Yanis Verminko
Sofia Shul
Yurii Dragon
Ivan Yankovyi
Oleksandr Lukianov
Tetiana Cherednychok
Yuliia Hladka
Yurii Bisyk
Andrii Pekar
Roman Hardashuk
Bohdan Perederii
Join in!
SBT Localization always welcomes new talented, enthusiastic people willing to try their skill in games localization. So be sure to contact us via form or seek our pages and chats on Facebook, Twitter, Discord.
If you don't have time for games localization but still want to support the presence of Ukrainian language in games, you can help our cause in the way you'll find comfortable:
1) Becoming our patron on Patreon
2) Donating any sum you'd like to 5169 3305 1649 7846 card number (be sure to put your credentials in payment info so that we know whom to thank for the donation)
3) Supporting us at Epic Games using our creator tag sbt-localization when buying games.
Thanks
Sincere thanks to all those supporting SBT localization in July on Patreon and by other means. We wish you and your families to be healthy and wealthy!
$100


$50


$25


$10






$5
$2
Yurii Brehman, Pavlo Donchenko, Oleksandra Kutsan, Oleksii Ivanov, Maksym Khvastov, Andrii Kozhushko, oebouiu, Tetiana Cherednychok, Kurdyshmyak, Roman Lysenko, Oleksandr Lukianov, Iryna Makovska.
$1
Tetiana Kaliuzhna, Jarlaxle Baenre, Volodymyr Zhuk, Stas Makarov, Andrii Ilkiv, Bohdan Rutylo, Yaroslav Urbanevych, dordaderabar, Kirito Kadzuto, Dmytro Kyrychuk, Stepan VoronXVI, Olesxander, Vasyl Nabochenko.
SPECIAL THANKS TO CROWDIN TEAM!
UKRAINIZATION OF THE UNIVERSE GOES ON!
August 15, 2020
Ukrainian Localization: July 2020 (#58)