Today, on the 12th of July, SBT Localization celebrates its 8th year of activity. Is that a long time? For a team consisting of volunteers, driven by their ambition alone — yes, we believe that to be quite long. For those who may not have heard of us still, now is the perfect time to get to know a bit more about us.
SBT: Who we are and where
SBT team is officially registered in Kyiv. However, the majority of our activities are conducted remotely from across the country and are coordinated by the means of Telegram or Discord, with some offline meetings from time to time, as circumstances allow. We have members from all parts of the country and some doing their part while abroad as well:
Our member list is constantly in motion, with some joining us and others leaving, but that's how most volunteer communities go. At the time of this article, there are 35 official members of the team and 13 "free" volunteers, but before you say: "Those SBT guys are good!"— please note that we have as many gals as we have guys here, in fact there are a bit more of the former, with us having 25 girls against 23 guys 🙂
What do we do
What SBT Localization does is localize videogames for the most part….
….and books, comics, videos. You name it.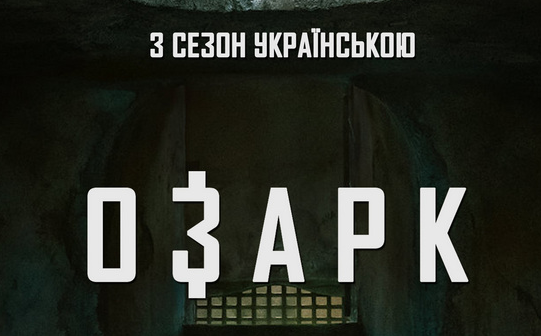 While we would prefer to brag about everything that we do or did, in some cases we are tied by those pesky NDAs.
You can learn all there is to know about our current projects in the About Us section.
How do we choose a project
Just like probably most of you reading this, every member of the SBT team has their favorite game (or games) and would have been happy to see it localized. But if that was that simple to do, all the cool games would have had a localization done at this point, or at least had an officially-allowed language change pack. So how do we choose what to work on?
1) Working closely with the devs. This is likely the most important condition for a game to have any additional content, localization included, as it's ultimately the developers/publishers decision to add anything to their product and perform all the integration works (such as fonts and optimization). Unfortunately, Ukrainian market is not as lucrative as we would like it to be and does not get the necessary attention in that regard. Furthermore, due to historical circumstances most people still refer to us as part of the CIS region with its center in Russia, with obvious decision-making in terms of language options. So whenever developers themselves reach out to the community with a proposal to add localization to their game, we are more than happy to support this idea and perform all the necessary works, regardless whether this is to be compensated or not.
2) The game's popularity and release date. There are a lot of games being released every month, both big and small. Of course some would want to do them all but since it's not physically possible, we are required to actually choose what to work on and do so carefully. It's often best to have 2-3 active projects to allow people to shift from one game to another in order to provide a change of scenery and avoid exertion. More often than not we choose a relatively new and popular game to work on, but some older titles remain alive for a long time as well, with the selected few becoming "classic" games, such as Baldur's Gate. However, translation requires time and the more text you have in the game, the more time and people you need to process it correctly. So when a game is localized long after its official release then a lot of people are likely to have completed the game by that point and may not be all that interested in the localization. Having it present in the release package makes all the difference…
3) Our community. We value the overwhelming support of our subscribers and often use screenshots from our Facebook, Discord or Twitter comments in our work chats to keep the team motivated. But some choose to go one step further than that and decide to support us with not only their kind words but to fund the work we do as well. Naturally, they get their influence in the decision-making in regards to what developer studio should we contact and which game to focus on. If you wish to become one of the amazing people that choose to support us financially and have your say in what we should do, you're welcome to check our page on Patreon.
Is there more?
We also like to share our experience to motivate others, such as creating localization articles or having lectures with university students.
Unfortunately, some of this year's events had to be cancelled due to current quarantine measures, but we managed to conduct other meetings online.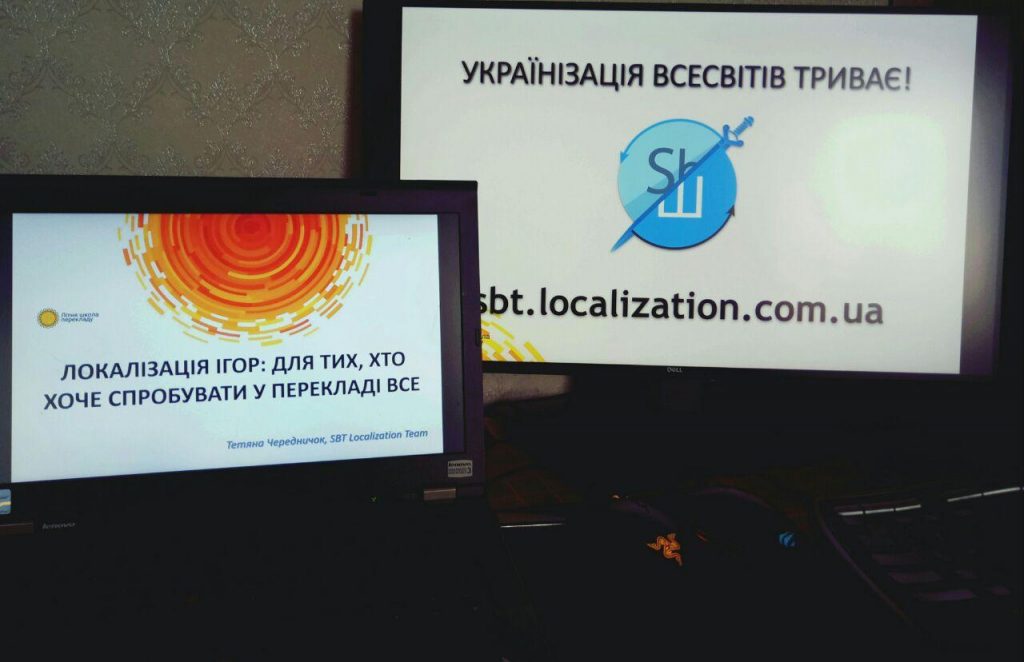 We also send some of our representatives to check out the various offline events related to gaming as an entertainment and the videogame industry as these are the perfect opportunities to get in touch with the people directly responsible for the creation of the product.
Pretty cool people, us.
Subscribe to our news in Facebook, Twitter, Telegram, Instagram, LinkedIn.
Join us in Discord and on Reddit.
Become a member of the NCO "SBT Localization Team": let us know via email, in Discord, Facebook, Twitter or Instagram.
Support Ukrainian localization, help the team move forward by becoming a patron on Patreon.
UKRAINIAN LOCALIZATION GOES ON!
July 12, 2020
SBT Localization Turns 8!