Greetings! Ukrainian localization strides on!
The summer is officially over. The weather is still sunny though, which cheers and inspires us to create something great… like new Ukrainian game localizations! Here's a brief overview of SBT Localization's August achievements for your consideration.
Game localization
Tales From Windy Meadow gets Ukrainian localization as a mod since the developer has been repeatedly delaying its official integration. Whether you have this game (a visual novel, to be precise) already or plan to buy it, you can now download the localization mod to enjoy it in Ukrainian. Kudos to Yurii Dragon for making this happen.
Unfortunately, the Streets of Rage 4 devs have been too busy with other things to add Ukrainian localization. However, they promised to do it in September. So, all we can do is wait.
Kingdom Come: Deliverance translation had been completed by of August, and proofreading is now in full swing… Our proofreaders on this project work like there's no tomorrow, especially Tetiana Cherednychok. Yanis Verminko and Sofia Shul are being a great help, too. August's top translators here were Karina Voloshyna, Olha Sushytska, and Iryna Makovska. And a shoutout goes to those who helped test out the localization, too. Thank you, guys.
Banner Saga 3 proofreading is in progress, too. Although the project was officially halted, SBT Localization doesn't give up. For the time being, this project will be put on the back burner with the idea of release a Ukrainian localization mod later. Yurii Bisyk keeps working on the UI and description files here.

Baldur's Gate II: Enhanced Edition is 56% translated. Also, over 300 corrections arrived to Baldur's Gate: Enhanced Edition with the recent in-game text update and new strings were translated on the Siege of Dragonspear project. This month, top translators here were Roman Manianchuk, Roman Hardashuk, and Bohdan Perederiy.
Armello — one of our members discovered this game, or rather its open localization project, by sheer chance, and we just couldn't pass it by. Тt has a decent amount of text, but by far not as much as Baldur's Gate, just under 200K words… An aspiring new arrival, Roman Hardashuk, was entrusted with this project.
Last but not least, we are busy delivering Ukrainian localization for another wonderful upcoming game that you will surely love.
Book translations
Ready for a solid harvest of artbooks and other eye candy in Ukrainian? Here's something for you to check out:
You will surely be captivated by this gorgeous Ghost of Tsushima art-book published by MAL'OPUS that oozes Japanese culture and contains numerous insights from of the game's art department. The book is available for pre-order already—follow the link for a chance to win the game for PS4.
MAL'OPUS will also publish The Last of Us American Dreams comic book soon—look for pre-orders in Ukrainian online comic stores.
And then there's The Art of Cyberpunk 2077 artbook encyclopedia published by VOVKULAKA that gets pushed back along with the game. Hopefully, both releases will happen soon. The book is available for pre-order, too.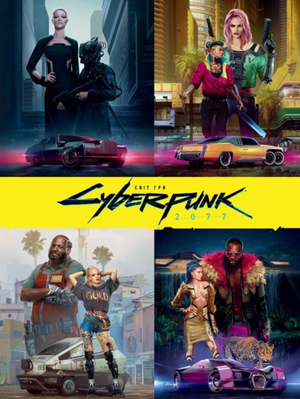 We also have a little something more in store for you, wait for the announcement 😉
This autumn will be full of exciting surprises.
Speaking of which…
Other activities at a glance
Articles
I
n your opinion, is it better to create/use official localization or a fan-made one? Sofia Shul attempted to sum up all pros and cons of Ukrainian translations in her Official or Not? piece. So, if you feel eager to join a holy war on this subject, feel free to comment.
There's also a new article on Vertigo magazine — Ukrainian Game Localization: Challenges, Successes, and Prospects. The author looks at the current situation in Ukrainian game localization and discusses the topic with people working in this field, an SBT Localization representative is among them.
Giveaways
We run game raffles on our Facebook page every week. The August giveaways featured the following games: Outward, Raiden V: Director's Cut, This Is the Police 2, Swords and Soldiers 2: Shawarmageddon, Capitalism 2, Pathfinder Kingmaker, Driftland: The Magic Revival, GRIS, Men of War: Assault Squad 2 – Warchest Edition, God's Trigger, XCOM 2, WARSAW, MO:Astray, The Stillness of the Wind, Supraland, Hellblade: Senua's Sacrifice (× 2), Truberbrook, Streets of Rage 4 (× 2).
Streams
Yurii Dragon wielded power over our Twitch channel in his mighty drip this August. This time he went for something special.
Hall of Fame
On behalf of the SBT Localization we sincerely thank those who worked the most on the volunteering projects for the glory of Ukrainian localization:
Olha Sushytska
Roman Hardashuk
Karina Voloshyna
Iryna Andrieieva
Sofia Shul
Iryna Makovska
Yurii Bisyk
Roman Maniachuk
Bohdana Vozniuk
Bohdan Peredriy
On behalf of our entire organisation, we also express our appreciation to other SBT Localization members who contributed to our cause in one way or another: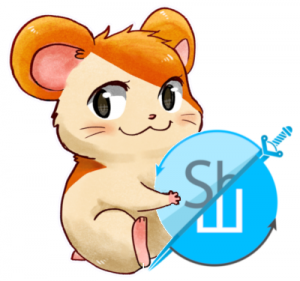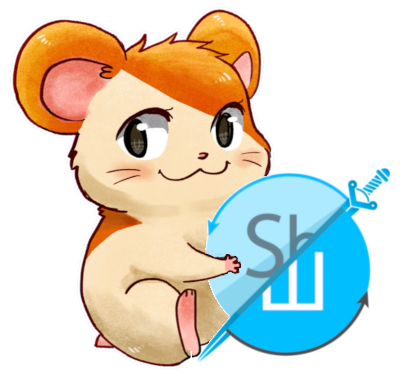 Sofia Shul
Oleksii Ivanov
Yurii Bisyk
Ievhen Tkach
Roman Hardashuk
Ivan Yankovyi
Ievheniia Babchynetska
Bohdan Peredriy
Iryna Makovska
Yanis Verminko
Tetyana Cherednychok
Oleksandr Lukianov
Olha Khmelnytska
Roman Manyachuk
Olha Sushytska
Karina Voloshyna
Bohdana Vozniuk
Yurii Dragon
Andrii Pekar
Join us!
SBT Localization is always on the lookout for new talents. If you are a game localization enthusiast or just want to try, don't hesitate to contact us through our online form or find us on Facebook, Twitter, Discord, or Reddit.
Even if you have no time to partake in Ukrainian localization efforts directly, you still can help by donating.
1) Send your donations to acc. No. 5169 3305 1649 7846 (if you do it through a payment terminal, be sure to provide your full name so that we know whom to thank).
2) Support us on Patreon.
3) Support us on Epic Games, entering our creator's code sbt-localization during your purchase.
Our Thanks
Our heartfelt thanks go to all those who support SBT Localization on Patreon or by any other means. May you all and your families stay healthy, successful and live well!
$140

$57

$50

$25


$10






$5
$2
Oleksandra Kutsan, Andrii Malakhov, Yurii Brehman, Ivan Dzyubyshyn, Maxim Khvastov, Kurdyshmyak, Pavlo Donchenko, Roman Lysenko, Andrii Kozhushko, dordaderabar, oebouiu, Tetiana Cherednychok, Iryna Makovska, Oleksandr Lukianov.
$1
Andrii Ilkiv, Andrii Kransnychuk, Bohdan Rutylo, Dmytro Kyrychuk, Jarlaxle Baenre, Kirito Kadzuto, Olesxander, Tetiana Kalyuzhna, Volodymyr Zhuk, VoronXVI, Stas Makar, Yaroslav Urbanevych, Vasyl Nabochenko.
SPECIAL THANKS FOR SUPPORT TO THE CROWDIN TEAM!
UKRAINIZATION OF THE UNIVERSE MARCHES ON!
09.09.20
SBT Localization Report #59 (August 2020)