Greetings to all of you! Have you already made a wish so your favourite game has Ukrainian localization? We do hope that this will come to reality since we share your dreams!
And now, let's get down to business. How far we are with the Ukrainian game localization?
Localization in Progress
Kingdom Come: Deliverance
Progress: 90% translated, 20% edited. Theoretically, the translation should be finished this year.
The most significant contributor: Karina Voloshyna.
Banner Saga 3
Progress: 70% dialogues (21% edited), 99% descriptions and interface (29% edited).
The most significant contributors: Mariia Polishchuk.
Baldur's Gate 2
Progress: 41.46%
The most significant contributor: Sofia Shul.
Outsider
Comic book Outsider has new pages with Ukrainian translation: 107-109. Here you can find a link.
Furthermore, this comic book served as a background for the presentation about translation. Read further to learn more.
The Art of Death Stranding
We worked on the translation of the art-book for Death Stranding, which is released by Mal'opus, last month. The book will be released in January 2020. You can pre-purchase it now.
Other Activities at a Glance
Students
As the end of November came, students from Ternopil University said their goodbye to SBT Localization. However, some of them decided to contribute further.
We would like to express warm thanks to all diligent students, especially to Yuliia Paskar, Yurii Sozanskyi, Andrii Podoliak, Marta Oleskiv, Iryna Vdovych, Iryna Pryliuk, Yuliia Shchyrba, Mariia Khyl, and Viktoriia Bilovus. All the best to you!
Questionnaire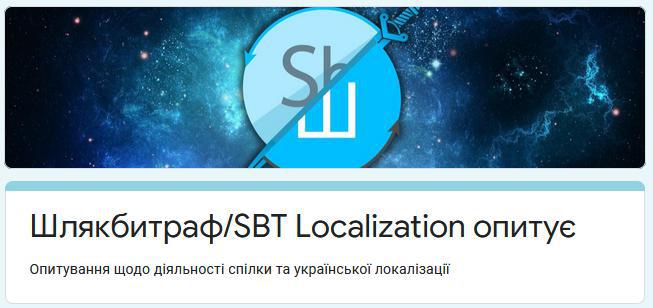 We have prepared a short questionnaire about the work of the SBT Localization team and Ukrainian localization itself. If you still have not filled it out, feel free to check it. The more answers we have, the better it is. The results will be announced after the 20th of December.
Comics Translation: Presentation
In November, Anastasiia Rantiuk made a presentation, where shared hands-in experience and thoughts of comics translation. As a matter of fact, it was prepared for the Anastasiia's groupmates yet we had an idea that it is rather interesting for our channel too (SBT Education). We do recommend checking it out! Do not forget to subscribe to the channel. It is not that hard for you yet very pleasant for us!
Hello Viber!
If you use Viber, then you have now an opportunity to use our stickers!
Follow this link to get them.
Articles
Bohdan Peredrii has prepared for you some information on the novelties presented on Blizzcon 2019 and Xbox X019. If you have accidentally missed them, then we invite you for reading.
Game Giveaways
Last month we hosted numerous giveaways: Squad, Rising Storm 2: Vietnam, Death Stranding, Naval Action, as well as another one for our donators — Red Dead Redemption 2.
Follow us on Facebook, Telegram or Discord and participate in our giveaways!
Streams
SBT Localization team streamed in November three times.
Yura Dragon continued to look for troubles in Metro: Exodus.
Tenevyk checked out official Ukrainian localization of Naval Action.
Yura Dragon went for a stroll in Angelo and Deemon: One Hell of a Quest.
Newcomers
We are delighted to welcome Roman Maniachuk, who now officially belongs to the SBT Localization team.
Wish you perseverance, inspiration, patience, and many and various projects.
Hall of Fame
Our sincere thanks go to those, who have worked their guts out and contributed to the volunteer projects for the sake of Ukrainian localization:
• Karina Voloshyna (Kingdom Come: Deliverance)
• Sofia Shul (Baldur's Gate 2: Enhanced Edition)
• Tetiana Khvastova (Kingdom Come: Deliverance, Baldur's Gate 2)
• Pavlo Donchenko (Kingdom Come: Deliverance)
• Andrii Hryha (Baldur's Gate 2: Enhanced Edition)
• Tetiana Cherednychok (Kingdom Come: Deliverance)
• Mariia Polishchuk (Banner Saga 3)
• Yurii Bisyk (Banner Saga 3)
• Bohdana Vozniuk (Banner Saga 3)
• Roman Maniachuk (Baldur's Gate 2: Enhanced Edition)
On behalf of the entire SBT Localization team, we would like to highlight the magnitude of the contributors, who have done their best to develop cause in one way or another: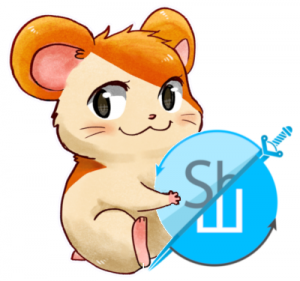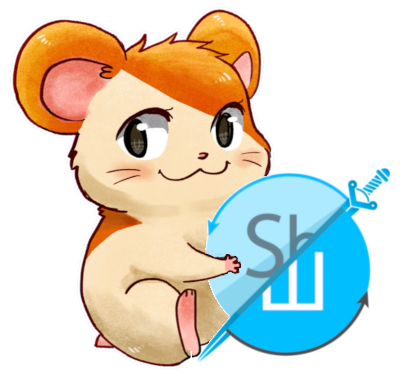 • Ivan Yankovyi
• Sofia Shul
• Yanis Verminko
• Yura Dragon
• Andrii Serbovets
• Oleksii Ivanov
• Tetiana Cherednychok
• Yuliia Hladka
• Tenevyk
• Bohdan Peredrii
• Andrii Kozhushko
• Maksym Duvanov
• Andrii Pekar
• Yurii Bisyk
• Oleksandr Lukianov
• Anastasiia Rantiuk
• Pavlo Donchenko
Join Us!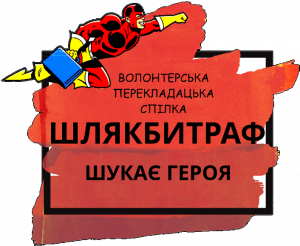 SBT Localization is always on the lookout for new talents. If you are a game localization enthusiast or just want to try, don't hesitate to contact us through our online form or find us on Facebook, Twitter, Discord or Reddit.
Even if you have no time to partake in Ukrainian localization efforts directly, you still can help by donating.
1) Send your donations to acc. No. 5169 3305 1649 7846 (if you do it through a payment terminal, be sure to provide your full name so that we know whom to thank).
2) Support us on Patreon.
3) Support us on Epic Games, entering our verification code sbt-localization during your purchase.
Our thanks
Our heartfelt thanks go to all those who support SBT Localization on Patreon or by any other means. May you all and your families stay healthy, successful and live well!
$200

$100

$50


$25

$18

$10










$5
We'd also like to thank Oleksandra Kutsan (2$), Volodymyr Hryhorash (2$), Oebouiu (2$), Pavlo Donchenko (2$), Maksym Khvastov (2$), Oleksii Ivanov (2$), Oleksandr Lukianov (2$), Tenevyk (1$), Bohdan Rutylo (1$), Tetiana Kaliuzhna (1$), Andrii Ilkiv (1$), Roman Lysenko (1$), Volodymyr Zhuk (1$), Stanislav Makar (1$), Jarlaxle Baenre (1$).
SPECIAL THANKS FOR SUPPORT TO CROWDIN TEAM!
UKRAINIZATION OF THE UNIVERSE MARCHES ON!
Dec 10, 2019
SBT Localization: Report #51 (November 2019)