Spring weather is like localization—either shines and blossoms or freezes. What did SBT Localization Team do in March? Let's find out!
LOCALIZATION
We have some progress in our localization deeds even though it is not as big as we wanted it to be.
First of all we are very happy to announce the completion of The Curious Expedition Ukrainian localization which will be added in April.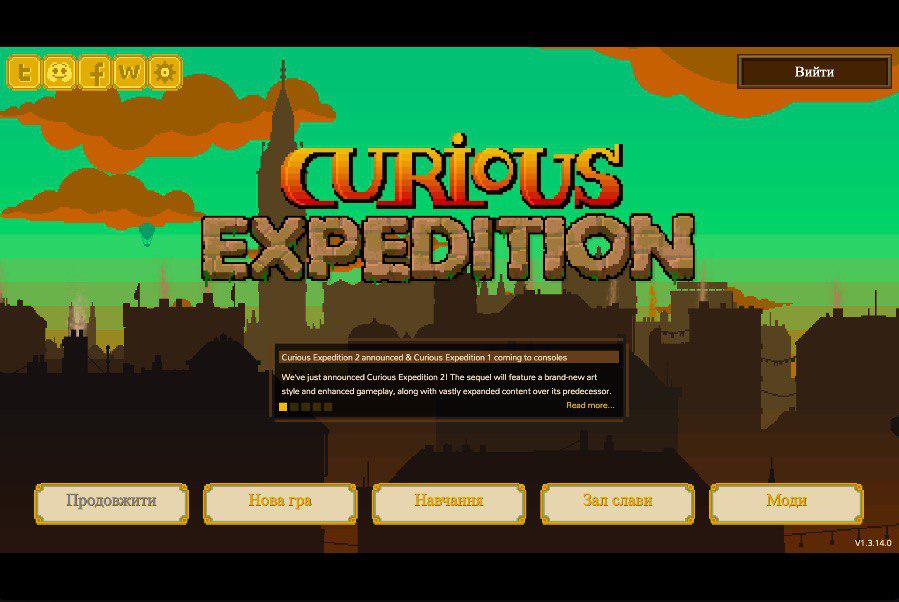 ***
We have done good job on Baldur's Gate II: Enhanced Edition project and also Beamdog representative helped us to cope with some mess on their localization server and now we have no difficulties in monitoring the progress of localization! As of the time of this report's writing almost 30% of the game had been translated.

The most active translators on this project in March were Tetiana Khvastova, Iryna Selina and Maksym Kalinichenko.
As Baldur's Gate 2 has 1.2 billion words it looks like someone will translate it till the end of the world : )
We are still experiencing some technical issues during Siege of Dragonspear dubbing. We hope that we will be able to cope with all of them till the end of the May. If you are still eager to help please contact us via email, Facebook or Discord.
***
Unfortunately, we had not much progress in Kingdom Come: Deliverance, Tales From Windy Meadow, Hand of Fate 2 projects in March, but our special thanks go to the most active translators of Kingdom Come: Deliverance project: Bohdan Peredriy and Oleksandra Kutsan.
Localization progress of The Banner Saga 3 slowly but steadily reached 13% (+2%). Translation of the common text for all three parts of the game reached 17% (+3%).
***
Outsider comics by Jim Francis is still translated. You can find it on our website.
***
Starting from March you can enjoy an American crime drama web television series Ozark with Ukrainian translation led by Adrian ZP. One of the SBT Localization Team members, Yanis Verminko, is working on Ukrainian translation of this television series.
You can watch series online or download it here.
OTHER INTERESTING THINGS
Apart from translation SBT Localization Team members had a lot of other things to do. For example, we had two streams.
The first one was of Metro: 2033 Redux by Yura Dragon who taught monstrosities a lesson.
The second stream was of This War of Mine by Yanis Verminko and Sofia Shul.
Ukrainian localization of this game was created by Steam Community (Krest0, Mister Bond, Moonflyer, Sensetivity, Ridiculous, Berserk88 and Ceádmil). Special thanks for proper editing go to Mister Bond and Krest0. You can find an official Ukrainizer here. You can easily download Ukrainian localization in the game using Babel option.
***
In return for your support we had two giveaways of This War of Mine and Kingdom Come: Deliverance videogames in Facebook in March. Follow our  Facebook, take part in our giveaways and enjoy your games!
***
Last month we published an article about cybersport development on the materials of English-speaking research by NJ Games. If you are interested in cybersport, its origins and future perspectives feel free to read this article.
By the way, Yanis Verminko earlier wrote an article about cybersport in Ukraine which you can find on our website.
***
Can you visit two places at once? SBT can! Our members managed to be present at Lviv GameDev 2019 and at Philology Institute Day at Borys Grinchenko Kyiv University on 29th of March.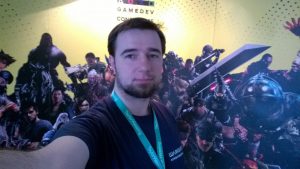 Agent Shahor visited Lviv GameDev. He talked to game developers and shared his impressions, photos and thoughts about this event.
We are thankful to Oleksa Melnyk for providing us with a ticket to this interesting event who by the way has Facebook group called PlayStation Україна, where one can read news about console games universe.
In the meantime Tetiana Cherednychok and Andrii Pekar were giving a lecture to Borys Grinchenko Kyiv University students and guests about videogames localization peculiarities.
We are sure that our material was useful and interesting and we can teach another master class to you as well. Let the localization army wax in size and strength in the name of Ukrainian culture.
RECRUITS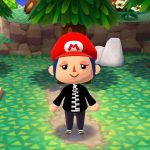 Enthusiastic volunteers who want to become the heroes of Ukrainian localization join SBT Localization Team from time to time. And the most difficult step is not test assignment itself, but to show your passport photo! If you are brave enough to do that – welcome on board!
Greeting to our new localizator Iryna Selina! We wish you luck and success.
HALL OF FAME
Our heartfelt thanks go to all those who worked hard on Ukrainian localization in February, especially to:
Bohdan Peredrii (Kingdom Come: Deliverance)
Oleksandra Kutsan (Kingdom Come: Deliverance)
Tetiana Khvastova (Baldur's Gate II: Enhanced Edition)
Iryna Selina (Baldur's Gate II: Enhanced Edition)
Maksym Kalinichenko (Baldur's Gate II: Enhanced Edition).
On behalf of our entire organization, we also express our appreciation to other SBT Localization members who contributed to our cause in one way or another:
Tetiana Cherednychok
Andrii Pekar
Iryna Selina
Yura Dragon
Yanis Verminko
Sofia Shul
Oleksii Ivanov
Ivan Yankovyi
Andrii Serbovets
Andrii Kozhushko
Yurii Bisyk
JOIN US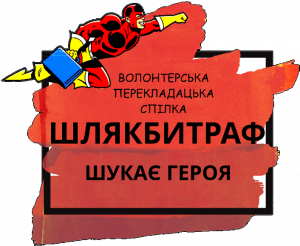 SBT Localization is always on the lookout for new talents. If you are a game localization enthusiast or just want to try, don't hesitate to contact us through our online form or find us on Facebook, Twitter, or Discord.
Today SBT recognizes the particular need to find a video editor for creating our regular video reports. If you are interested in this — welcome to our team!
Even if you have no time to partake in Ukrainian localization efforts directly, you still can help by donating. Send your donations to acc. No. 5169 3305 1649 7846 (if you do it through a payment terminal, be sure to provide your full name so that we know whom to thank) or support us on Patreon.
ACKNOWLEDGEMENTS
Our heartfelt thanks go to all those who support SBT Localization on Patreon or by any other means. May you all and your families stay healthy, successful and live well!
$100

$50

$10



$5






We'd also like to thank Great Dragon (200 UAH), Oleksandra Kutsan ($2), Volodymyr Hryhorash ($2), Pavlo Donchenko ($2), Step ($2), Hlib Kozubov ($2), Yurii Brehman ($2), Taras Syniuk ($2),  Oleksandr Lukianov ($2), Oleksii Ivanov ($2), Pavlo Chernitsov ($1), Volodymyr Zhuk ($1), Jarlaxle Baenre ($1).
AND A SPECIAL SHOUT-OUT GOES TO IRYNA AND YARYNA FROM CROWDIN FOR THEIR SUPPORT!
UKRAINIZATION OF THE UNIVERSE MARCHES ON!
10.04.19
SBT Localization: Report #43 (March 2019)