Greetings, Ukrainian localization fans!
Come rain or shine – Ukrainization of the Universe marches on! And if you want to know what was localized during May 2020 – continue reading.
Localization in Progress
Kingdom Come: Deliverance
The main game text of Kingdom Come: Deliverance is still being edited. Our editors, Andrii Kozhushko, Iryna Makovska, and Iryna Andrieieva do their best to deliver the Ukrainian translation to you ASAP not forgetting about the quality.
Furthermore, the translation of four DLC's and additional text passages (interface, etc.) is in progress. Our most active volunteers during May were Bohdana Vozniuk, Olha Sushytska, and Mariia Polishchuk.
Baldur's Gate 2
Translation of Game-of-million-words, Baldur's Gate 2: Enhanced Edition has crossed the Rubicon.50% finished corresponds to half the battle and the numbers are amazing! To make it more precise, it's approximately 600 thousand of words!
During May, our most significant contributors were Anastasia Rutylo, Sofia Shul, and Olena Androsyuk.
Last but not least, we revived our work on Banner Saga 3. For the present, we have only one editor here. Completing the work, we will try to create a Ukrainian language mod.
Literature
Outsider
The translation of Outsider, a comic book by Jim Francis, goes little by little. In May, we published up to the 136th page, though we already have more. All pages can be found on the project's webpage.
Cyberpunk 2077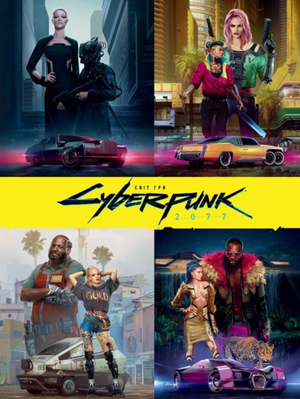 We`ve finished the translation of 'The World of Cyberpunk 2077,' and in a few months, it will be published by Vovkulaka. Hence, you have time to make a pre-order, if you have not made it yet.
And if you are a fan of Cyberpunk 2077 game and want to play it in Ukrainian, consider signing the petition for adding the Ukrainian language at Change.org. The same kind of petition can be found on the game developers' website – gog.com.
Other Activities in a Glance
Game Giveaways
On our FB page, we hold game giveaways weekly. Follow us and win games – small and big, old and new.
We presented the following games in May: Shenmue I & II, Fell Seal: Arbiter's Mark, Death's Gambit, Gears Tactics, Driftland: The Magic Revival, Avernum 3: Ruined World, AI War 2, Opus Magnum, Jurassic World Evolution, GRIP: Combat Racing, Whispers of a Machine, Them's Fightin' Herds, Capitalism 2, Middle-earth: Shadow of War, Mages of Mystralia, GRIS, Underhero, The Hex.
Streams
In May, Yura Dragon (aka Great Dragon) has held 13 streams at our Twitch channel. You can watch all recordings on our YouTube channel.
This time he presented Borderlands 3,
Dungeons and Dragons: The Falling Star,
and Magicka 2.
Newcomers
In May we were glad to welcome another two official members of SBT Localization. Meet our fairies of Ukrainian translation:
Iryna Andrieieva
Olha Sushytska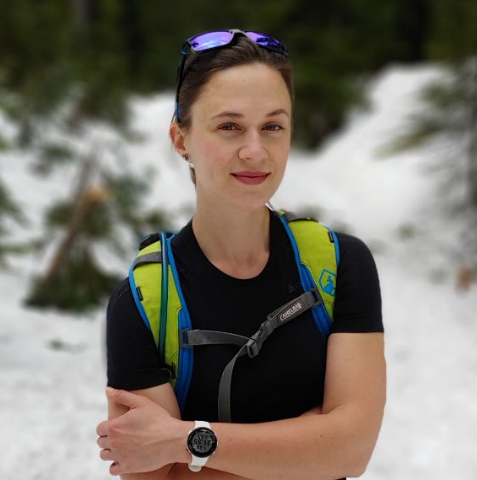 We wish them luck, inspiration, interesting projects, and well-paid work!
Hall of Fame
Our sincere thanks go to those, who have sweated their guts out and contributed to the volunteer projects for the sake of Ukrainian localization:
Iryna Makovska

Iryna Andrieieva

Olha Sushytska

Bohdana Vozniuk

Maria Polishchuk

Anastasia Rutylo

Sofia Shul

Olena Androsiuk

Andrii Kozhushko

Anastasia Rantiuk
On behalf of the entire SBT Localization team, we would like to highlight the magnitude of the contributors, who have done their best to develop cause in one way or another: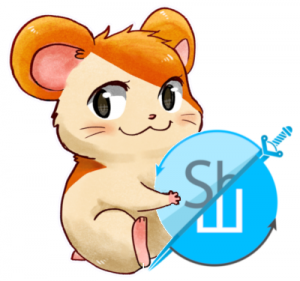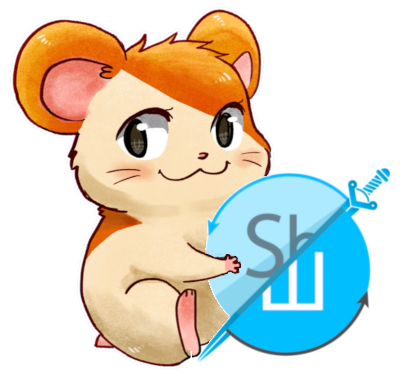 Oleksii Ivanov

Sofia Shul

Yura Dragon

Yanis Verminko

Ivan Yankovyi

Yurii Bisyk

Oleksandr Lukianov

Andrii Kozhushko

Tetiana Cherednychok
Join Us!
SBT Localization is always on the lookout for new talents.  If you are a game localization enthusiast or just want to try, don't hesitate to contact us through our online form or find SBT localization on Facebook, Twitter, Discord, or Reddit.
Even if you have no time to partake in Ukrainian localization efforts directly, you still can help by donating.
1) Support us on Patreon;
2) Send your donations to acc. No. 5169 3305 1649 7846 (if you do it through a payment terminal, be sure to provide your full name so that we know whom to thank).
3) Support us on Epic Games, entering our code sbt-localization during your purchase.
Our Thanks
Our heartfelt thanks go to all those who support SBT Localization in May on Patreon or by any other means.  May you all and your families stay healthy, successful and live well!
$100


$50


$25

$10









$5
$2
Yurii Brehman, Pavlo Donchenko, Oleksandra Kutsan, Volodymyr Hryhorash, Oleksii Ivanov, Maksym Khvastov, Andrii Kozhushko, oebouiu, Tetiana Cherednychok, Pavlo Zhuk, Taras Kovtun, Oleksandr Lukianov.
$1
Tetiana Kaliuzhna, Jarlaxle Baenre, Volodymyr Zhuk, Yulia Velboienko, Stas Makarov, Andrii Ilkiv, Roman Lysenko, Bohdan Rutylo, Yaroslav Urbanevych, dordaderabar, Kirito Kadzuto, Dmytro Kyrychuk, Stepan VoronXVI.
SPECIAL THANKS FOR SUPPORT TO CROWDIN TEAM!
UKRAINIZATION OF THE UNIVERSE MARCHES ON!
June 28, 2020

Ukrainian Localization: May 2020 (#56)