Jingle bells, jingle bells,
Jingle all the way,
Wish the games would bring more fun,
So donate us money now.
(We on Patreon)
Happy New Year, ladies and gentlemen! Wish you to increase the good (and goods), and to be healthy and merry.
Despite we prepared an overall review of 2019 in December, there was not that much to cover about that month at those times. Nonetheless, it is high time we did it, summarized our achievements and expressed thanks to all those, who contribute to Ukrainian localization.
Localization in Progress
We did enough to boast of our work now. Let's have a look!
Kingdom Come: Deliverance
Progress: 92% translated.
The most significant contributor: Karina Voloshyna.
Banner Saga 3
Progress: 83% dialogues (21% edited), 99% descriptions and interface (30% edited).
The most significant contributor: Mariia Polishchuk.
Baldur's Gate 2: Enhanced Edition
Progress: 42.11% New text from Badur's Gate: Enhanced Edition is translated as well.
The most significant contributor: Sofia Shul.
Hand of Fate 2
Progress of editing: 11%
The most significant contributor: Sofia Shul.
Besides
We continue translating the encyclopedia of The World of Cyberpunk 2077. This book will be published in Ukrainian by Vovkulaka.
Other Activities at a Glance
Games Gathering 2019: Kyiv
The conference Games Gathering took place on the 6th and 7th of December in Kyiv. The members of SBT localization team, Oleksii Ivanov, Olha Khmelnytska, and Oleksandr Lukianov, took advantage of the opportunity to both learn more about the news and announcements and discuss Ukrainian localization with the game developers. What they saw and who met – read more in this article.
Articles
Do you need something interesting to read? What about some new games, which will be released in 2020? We present to your attention Games 2020 (spring).
Short overview of the SBT Localization team's achievements in 2019: Ukrainian Localization 2019.
Last but not least, the results of the questionnaire about the Ukrainian language in games: Ukrainian Language in Games: Statistics.
Game Giveaways
SBT Localization was generous with gifts in December. We had a few giveaways and presented the following games: Call od Duty: Modern Warfare, Distance, Dark Future: Blood Red State, Horizon Chase Turbo, The Sinking City (with a map with the developers' signatures), Naval Action, Puss!, My Time at Portia, Yakuza Kiwami, Regular Human Basketball.
Follow us on Facebook, Telegram, or Discord and participate in our giveaways!
Videos
Translator's Rules
What imprinted on our memory in December was video 4 Rules of a True Translator. Video soon reached 1000 views, pleased us and Maksym Duvanov as creator in particular.
One episode received special attention from the viewers, so we publish it separately upon request. Use wisely.
Streams
We streamed three times in December: Naval Action (led by Tenevyk), S.T.A.L.K.E.R: Call of Prypiat (led by Oleksandr Lukianov) and Curious Expedition (led by Yura Dragon). Unfortunately, only Naval Action recording saved due to technical reasons.
Hall of Fame
Our sincere thanks go to those, who have worked their guts out and contributed to the volunteer projects for the sake of Ukrainian localization:
• Karina Voloshyna (Kingdom Come: Deliverance)
• Sofia Shul (Baldur's Gate 2: Enhanced Edition, Hand of Fate 2)
• Iryna Makovska (Kingdom Come: Deliverance)
• Bohdan Peredrii (Kingdom Come: Deliverance)
• Tetiana Khvastova (Kingdom Come: Deliverance)
• Pavlo Donchenko (Kingdom Come: Deliverance)
• Mariia Polishchuk (Banner Saga 3)
• Yuliia Shchyrba (Baldur's Gate 2: Enhanced Edition)
On behalf of the entire SBT Localization team, we would like to highlight the magnitude of the contributors, who have done their best to develop cause in one way or another: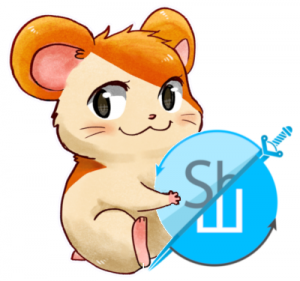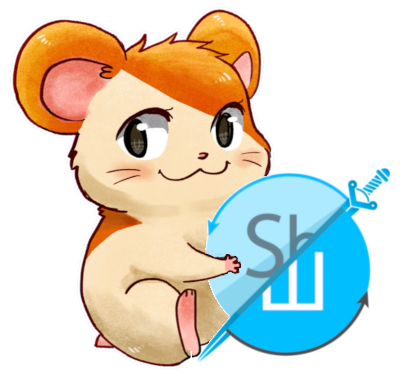 • Tenevyk
• Ivan Yankovyi
• Sofia Shul
• Yanis Verminko
• Olha Khmelnytska
• Oleksii Ivanov
• Oleksandr Lukianov
• Yuliia Hladka
• Yura Dragon
• Bohdan Peredrii
• Andrii Kozhushko
• Maksym Duvanov
• Yurii Bisyk
Join Us!
SBT Localization is always on the lookout for new talents. If you are a game localization enthusiast or just want to try, don't hesitate to contact us through our online form or find SBT localization on Facebook, Twitter, Discord or Reddit.
Even if you have no time to partake in Ukrainian localization efforts directly, you still can help by donating.
1) Support us on Patreon;
2) Send your donations to acc. No. 5169 3305 1649 7846 (if you do it through a payment terminal, be sure to provide your full name so that we know whom to thank).
3) Support us on Epic Games, entering our verification code sbt-localization during your purchase.
Our Thanks
Our heartfelt thanks go to all those who support SBT Localization in December on Patreon or by any other means. May you all and your families stay healthy, successful and live well!
$200

$100

$50


$25

$20

$10











$5
We'd also like to thank Pavlo Donchenko (2$), Oleksandra Kutsan (2$), Volodymyr Hryhorash (2$), Maksym Khvastov (2$), Oleksii Ivanov (2$), Oebouiu (2$), Andrii Kozhushko (2$), Tetiana Cherednychok (2$), Oleksandr Lukianov (2$), Tenevyk (1$), Jarlaxle Baenre (1$), Volodymyr Zhuk (1$), Stanislav Makar (1$), Bohdan Rutylo (1$), Andrii Ilkov (1$), Roman Lysenko (1$).
SPECIAL THANKS FOR SUPPORT TO CROWDIN TEAM!
UKRAINIZATION OF THE UNIVERSE MARCHES ON!
Jan 11, 2020
SBT Localization: Report #52 (December 2019)