Ukrainian localization is constantly and steadily moving forward. Another month has passed, and we were extremely proud to work hard on either secret or ordinary yet exciting projects. Furthermore, we have sorted out some of the tasks in the SBT Team itself, given both magic kicks and warm thanks, and are ready to introduce to you a brief report.
Finished Ukrainian Localization
Tales from Windy Meadow
The Ukrainian localization of interactive story Tales from Windy Meadow is almost completed, and at this moment, the text testing is ongoing. Moral Anxiety Studio promised to add the official localization in December. That means you can buy the game or add it to wish list – we will have another localized Ukrainian gaming world in the near future!
Translators: Maksym Duvanov, Oleksa Mormor, Maksym Hladkyi, Iryna Selina, Anastasiia Zhyshchynska, Bohdan Peredrii, Anna Chaika, Yevheniia Babchynetska, Oksana Ryvko.
Naval Action
Naval Action – the game developed by Kyiv studio GAME LABS has the official Ukrainian localization. Steam is not updated, so pay no attention to the information there, trust us and check out the screenshots.
If you are in favour of naval battles, then this one is for you. Protect your territories and conquer the new ones, build the ships and capture the ones of your enemies!
It is high time you purchased this game and supported the developers to show that Ukrainian localization is important to you.
Translated by: Pavlo Donchenko, Oleksii Ivanov, Olia Khmelnytska, Sofia Shul, Andrii Serbovets, Maksym Hladkyi, Iryna Selina, Andrii Pekar.
Localization in Progress
Kingdom Come Deliverance
Progress: 87%. Progress seems to be not that swift yet it is easily explained by the amount of files left. Nonetheless, the translation is almost finished.
The most significant contributors: Tetiana Cherednychok and Iryna Makovska.
Banner Saga 3
Progress of the whole text: 22% edited.
Progress of the dialogues: 50% translated, 21% edited.
The most significant contributor: Anastasiia Zhyshchynska.
Baldur's Gate 2
Progress: 39,62%.
The most significant contributor: Tetiana Khvastova.
Comics
We continue the translation of Outsider  by Jim Francis. This month was not an exception, and some new pages with Ukrainian translation are available now. It is not that much left and soon we will keep up with the releases!
We would like to remind you that prologue and Chapter 1 is available for downloading in .cbz та .pdf files for easy reading. Chapter 2 is in progress.
Other activities at a glance
Poland & GIC!
Oleksii Ivanov and Olia Khmelnytska visited Poznan and Game Industry Conference. Despite the fact that the results are not that pleasant as we expected, they had a great first-hand experience at least. Read more here.
Lecture in KPI
In October, we have received a kind invitation to pay a visit to the National Technical University of Ukraine (Igor Sikorsky Kyiv Polytechnic Institute) and Tetiana Cherednycok was glad to represent our team and deliver a lecture.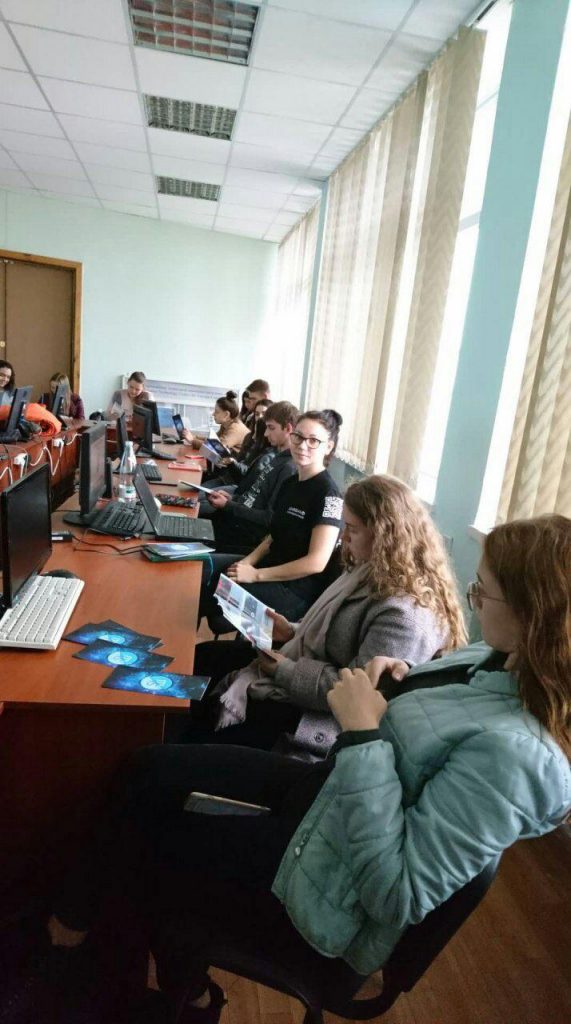 Right after that, two students from KPI joined our team to get some hands-in experience in localization. Besides, as far as you remember, the students of Ternopil National Pedagogical University are trying their hands as well.
Horrors of Halloween
"What's the noise outside, Berrimore?"
"People celebrate Halloween, sir."
"What does it mean?"
"All Hallows' Eve, all Saints' Eve, or Hallowe'en."
"And why do they look like demons and other wicked ones?"
"They believe that the demons on the Celtic New Year will take them as their own kin and will not hurt."
"And what are the saints here for?"
"Just an excuse to get drunk, sir…"
Bohdan Peredrii has prepared a list of themed holiday games on sale by all Saints' Eve. The event has already passed yet the time for horror fans to check out some worthy games has not – ТOP Games on Halloween's sale.
Giveaways
As it was promised on Patreon, we hosted giveaways and gave 4 keys to: Project Сars 2, Slay the Spire, Red Faction: Guerrilla Re-Mars-tered, Sniper Elite 1-3. Zou can participate in giveaway on our Facebook page or during the streams on Twitch.
We would like to express our gratitude to Yanis Verminko for sponsorship of our giveaways!
Follow us on Facebook, Telegram or Discord  and take part in the giveaways!
Streams
SBT Localization team streamed twice in October.
Yura Dragon continued Artem's adventures in the post-apocalyptic world of Metro: Exodus.
Tenevyk in his turn has defeated his enemies heavily in Slay the Spire.
Hall of Fame
Our sincere thanks go to those, who have worked their guts out and contributed to the volunteer projects for the sake of Ukrainian localization:
• Tetiana Cherednychok (Outsider, Kingdom Come: Deliverance)
• Iryna Makovska (Kingdom Come: Deliverance)
• Maksym Duvanov (Tales From Windy Meadow)
• Tetiana Khvastova (Baldur's Gate 2)
• Andrii Kozhushko (Kingdom Come: Deliverance)
• Bohdan Peredrii (Kingdom Come: Deliverance)
• Andrii Hryha (Baldur's Gate 2)
On behalf of the entire SBT Localization team, we would like to highlight the magnitude of the contributors, who have done their best to develop cause in one way or another: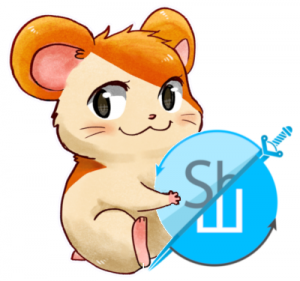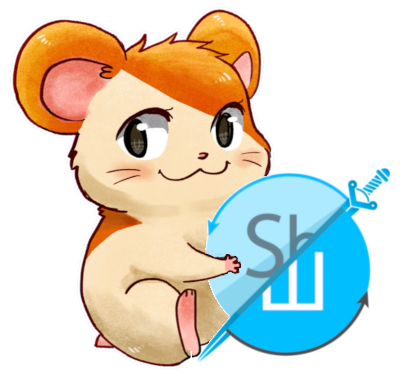 • Ivan Yankovyi
• Sofia Shul
• Yanis Verminko
• Yura Dragon
• Andrii Serbovets
• Oleksii Ivanov
• Olia Khmelnytska
• Tetiana Cherednychok
• Yuliia Hladka
• Tenevyk
• Bohdan Peredrii
• Andrii Kozhushko
• Maksym Duvanov
• Andrii Pekar
• Yurii Bisyk
• Oleksandr Lukianov
Join Us!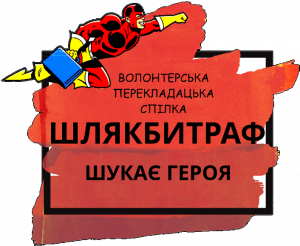 SBT Localization is always on the lookout for new talents. If you are a game localization enthusiast or just want to try, don't hesitate to contact us through our online form or find us on Facebook, Twitter, Discord or Reddit.
Even if you have no time to partake in Ukrainian localization efforts directly, you still can help by donating.
1) Send your donations to acc. No. 5169 3305 1649 7846 (if you do it through a payment terminal, be sure to provide your full name so that we know whom to thank).
2) Support us on Patreon.
3) Support us on Epic Games, entering our verification code sbt-localization during your purchase.
Our thanks
Our heartfelt thanks go to all those who support SBT Localization on Patreon or by any other means. May you all and your families stay healthy, successful and live well!
$200

$100

$50

$25


$10







$5






We'd also like to thank Oleksandra Kutsan (2$), Andrii Kozhushko (2$), Volodymyr Hryhorash (2$), Pavlo Donchenko (2$), Maksym Khvastov (2$), Oleksandr Krotov (2$), Oleksii Ivanov (2$), Oleksandr Lukianov (2$), Yuliia Hladka (50 UAH), Tenevyk (1$), Tetiana Kaliuzhna (1$), Andrii Ilkov (1$), Roman Lysenko (1$), Volodymyr Zhuk (1$), Stanislav Makar (1$), Jarlaxle Baenre (1$).
SPECIAL THANKS FOR SUPPORT TO CROWDIN TEAM!
UKRAINIZATION OF THE UNIVERSE MARCHES ON!
11/21/19
SBT Localization: Report #50 (October 2019)