Finally, winter has ended and it is time to summarize our progress.
Frankly speaking, February was not much of a productive month, but nevertheless we have something to tell you about.
Games
First of all we want to tell you about the arcade game Summer Catchers by FaceIT. SBT Localization team members helped to proofread Ukrainian localization of the game in February. We hope that Ukrainian players will enjoy this game about a little girl's journey to the sunny South. Looking forward to release.
***
The translation of interactive story Tales from Windy Meadow reached 15% (2% proofread). The most active members who worked on this project were Bohdan Peredrii and Maksym Duvanov.
***
The localization of royal RPG Kingdom Come: Deliverance is reaching its middle and has 47% progress of localization. The most active members who worked on this project were Oleksandra Kutsan, Iryna Makovska, and Vasyl Nabochenko.
***
Baldur's Gate II: Enhanced Edition had less attention paid to last month and its progress increased only by 0.6%. The most hard-working translators on this project were Bohdan Peredrii and Tetiana Khvastova.
***
The Banner Saga also had little progress (2%) in localization in February. We hope that next month will be more productive. Meanwhile we thank Yurii Bisyk, Yura Dragon, Andrii Serbovets and Oksana Bukanova for their contribution into this project.
Other interesting things
We are still working on the translation of Outsider comics by Jim Frencis. Look for new pages about Alexander Jardin's space adventures on our website.
***
We had three SBT streams in February.
Yura Dragon fought against monstrosities in Metro: 2033 Redux. Once alone and once in the company of Oleksandr Lukianov.
Yanis Verminko together with Sofia Shul were wandering around Mongolian steppe in Cradle.
***
SBT keeps its promises (at least tries to). We had two giveaways in February. Winners got keys to Hand of Fate and Insurgency. Thank you for staying with us!
***
SBT Localization team members sent to our patrons funny brand stickers and mugs.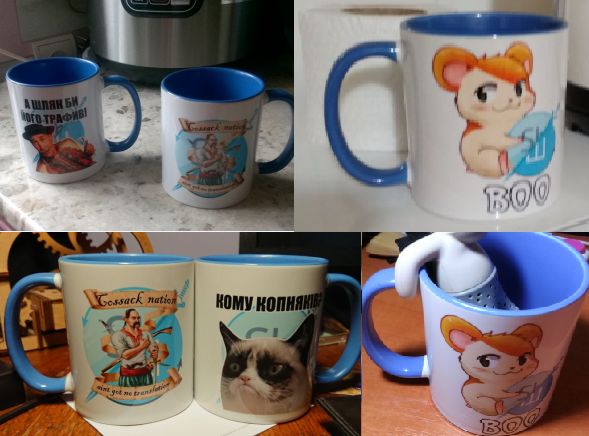 Do you remember that strange mug with an unusual handle?
It appeared to be not a mug at all, but an exclusive tea glass holder!
Yevhen Tkach made it and sent it to Vata TV as a present from SBT Localization team!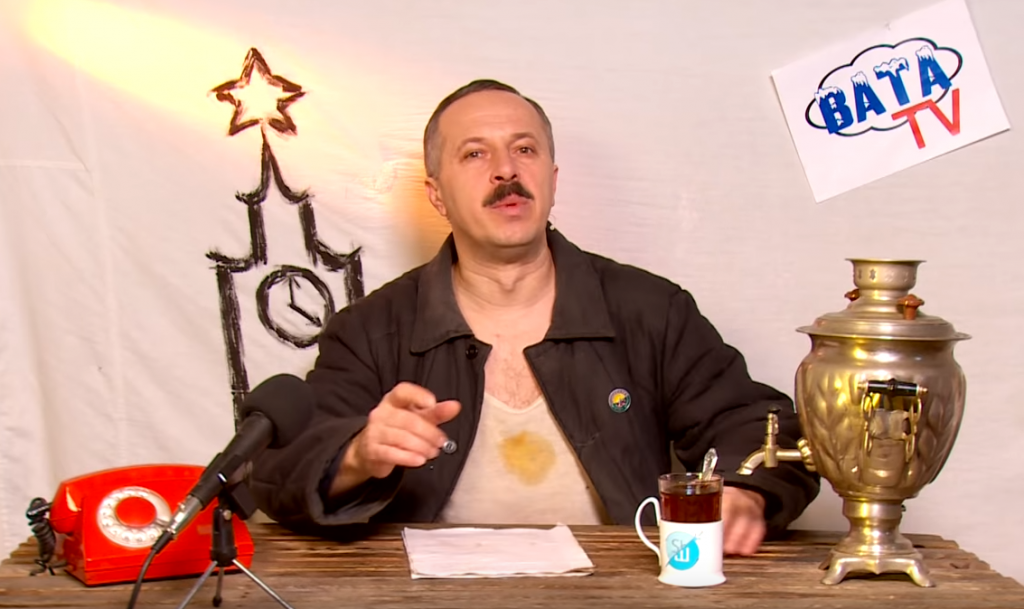 You can watch this special (for us) video on YouTube channel or Facebook.
We thank Vata TV team again for support and wish success and inspiration!
***
PlayUA on Twitch initiated the community of Ukrainian streamers. Of course, we could not resist such a temptation and joined this community. Finding Ukrainian streamers became much easier! Visit Twitch and search for Ukrainian Streamers, watch streams and subscribe to interesting channels.
Also we invite you to support this claim about Ubisoft regional policy.
***
And the last but not the least. We were presented a ticket to  Lviv Game Dev Conference 2019, which will take place on March, 29th. If you are planning to visit this event we will be glad to meet you there!
Recruits
SBT got a lot of mail from candidates, who were eager to join us thanks to video on Vata TV Youtube channel. Unfortunately, only best of them coped with test with flying colours.
Welcome Tetiana Khvastova and wish her success and inspiration!
Hall of Fame
Our heartfelt thanks go to all those who worked hard on Ukrainian localization in February, especially to:
Oleksandra Kutsan (Kingdom Come: Deliverance and The Banner Saga)
Iryna Makowska (Kingdom Come: Deliverance)
Bohdan Peredrii (Baldur's Gate II: Enhanced Edition and Tales From Windy Meadow)
Vasyl Nabochenko (Kingdom Come: Deliverance)
Tetiana Cherednychok (Baldur's Gate II: Enhanced Edition and Outsider).
On behalf of our entire organisation, we also express our appreciation to other SBT Localization members who contributed to our cause in one way or another:
Oleksandr Lukianov
Andrii Serbovets
Yanis Verminko
Andrii Pekar
Andrii Kozhushko
Tetiana Cherednychok
Sofia Shul
Yura "Dragon"
Ivan Yankovyi
Oleksii Ivanov
Yevhen Tkach
Yurii Bisyk
Join us
SBT Localization is always on the lookout for new talents. If you are a game localization enthusiast or just want to try, don't hesitate to contact us through our online form or find us on Facebook, Twitter, or Discord.
Today SBT recognizes the particular need to find a video editor for creating our regular video reports. If you are interested in this — welcome to our team!
Even if you have no time to partake in Ukrainian localization efforts directly, you still can help by donating. Send your donations to acc. No. 5169 3305 1649 7846 (if you do it through a payment terminal, be sure to provide your full name so that we know whom to thank) or support us on Patreon.
Acknowledgements
Our heartfelt thanks go to all those who support SBT Localization on Patreon or by any other means. May you all and your families stay healthy, successful and live well!
$100

$50

$10



241 грн

$5






We'd also like to thank Oleksandra Kutsan ($2), Volodymyr Hryhorash ($2), Pavlo Donchenko ($2), Step ($2), Hlib Kozubov ($2), Yurii Brehman ($2), Oleksandr Lukianov ($2), Oleksii Ivanov ($2), Pavlo Chernitsov ($1), Volodymyr Zhuk ($1), Jarlaxle Baenre ($1).
AND A SPECIAL SHOUT-OUT GOES TO IRYNA AND YARYNA FROM CROWDIN FOR THEIR SUPPORT!
UKRAINIZATION OF THE UNIVERSE MARCHES ON!
SBT Localization: Report #42 (February)