Greetings to all of you!
Ukrainian localization marches on despite the weather and serious obstacles. However, you can opt for a slower pace in some conditions. At the moment, we offer to your attention a short overview of  SBT Localization team's achievements in March.
Localizaton in Progress (Considerable One)
Kingdom Come: Deliverance
The main efforts of SBT Localization were concentrated on Kingdom Come: Deliverance in March. We have finally calculated the exact figures: the number of words was not 600.000 as it was discussed at the very beginning yet more than 700.000 words. However, we are on the final fling and till the end of April, the localization will be completed. Do not forget it is an official Ukrainian localization, which will be available along with the game right after release.
The most significant contributors: Tetiana Khvastova, Tetiana Cherednychok, Iryna Makovska.
Baldur's Gate II: Enhanced Edition
Taking into account that all efforts of SBT Localization are mostly dedicated to KCD, the localization process of Baldur's Gate 2 is not that considerable. Nonetheless, the team which works on this project has made a small breakthrough – a full percentage point, which corresponds to 12.000 words.
Outsider
124 pages of the comic Outsider were translated, and the work process continues. It goes without saying the major concern brings about onomatopoeia and redrawing of the text. In case you are keen on comics' translation, you might like the presentation on this topic.
All pages in Ukrainian are available on the project's page.
Gone Home
What surprised us was the fact that many of you still had no idea on Ukrainian localization has crawled into Gone Home. It is not an official localization yet Fullbright supports fan localization on their website. Yura Dragon has created a detailed description how to install Ukrainian localization on Steam. Besides, you can install better fonts for the game.
Furthermore
Furthermore, we have worked on a small secret project. Till the end of May, we will finish work on "The World of Cyberpunk 2077" for the publishing house Vovkulaka. Look forward to Ukrainian localization!
Other Activities
Articles
For those, who are interested in game translation, we have collected the referral links to the vast majority of our materials on the topic of localization. Moreover, we have added some practical pieces of advice. You are warmly invited to read: Game Localization.
If you have not bought Doom Eternal due to having some doubts, we strongly advise you to read What to Expect from Doom Eternal.
Game Giveaways
Thanks to the support of our donators on Patreon we hold giveaways weekly on our page on Facebook and during streams on Twitch from time to time.
We have presented the following games in March: Battletech, Chasm, X-Morph Defense, Trial Rising (Xbox), F1 2019, Shadow War, Turok, Two Point Hospital, 11-11 Memories Retold, Niffelheim, Cryofall, The Hex, Doom Eternal, Grip, Trailmakers, Grave Keeper, Whispers of a Machine.
Streams
We have a new record! In March, we had 8 streams conducted.
Oleksandr Lukianov continued his adventures in S.T.A.L.K.E.R: Call of Pripyat.
Yura Dragon has finally completed Metro: Exodus:
And continued World War Z:
All stream records could be found on our channel YouTube.
Newcomers
Game localization is not for the faint-hearted. Hardly anyone can complete the task so that an editor (and later a player) won't go off the wall.
Hence, we are glad to welcome Kseniia Kozhushko as an official member of SBT Localization.
We wish her inexhaustible inspiration, accurate translations, interesting projects, and well-paid work.
Hall of Fame
Our sincere thanks go to those, who have worked their guts out and contributed to the volunteer projects for the sake of Ukrainian localization:
Tetiana Khvastova

Tetiana Cherednychok

Iryna Makovska

Kseniia Kozhushko

Sofia Shul

Karina Voloshyna

Andrii Kozhushko

Yevheniia Babchynetska

Bohdana Vozniuk
On behalf of the entire SBT Localization team, we would like to highlight the magnitude of the contributors, who have done their best to develop cause in one way or another: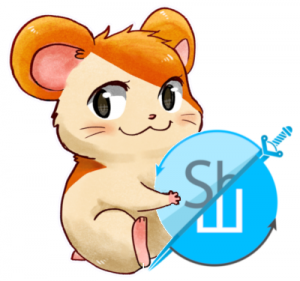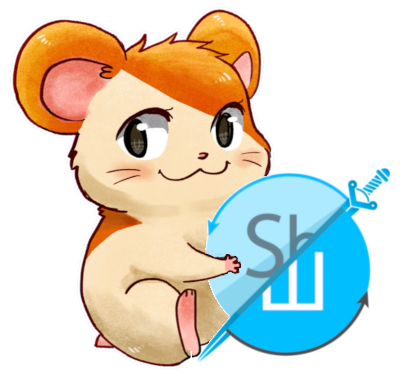 Yanis Verminko

Oleksii Ivanov

Sofia Shul

Tetiana Cherednychok

Ivan Yankovyi

Oleksandr Lukianov

Yuliia Hladka

Bohdan Peredrii

Yura Dragon

Andrii Kozhushko

Andrii Pekar
Join Us!
SBT Localization is always on the lookout for new talents. If you are a game localization enthusiast or just want to try, don't hesitate to contact us through our online form or find SBT localization on Facebook, Twitter, or Discord.
Even if you have no time to partake in Ukrainian localization efforts directly, you still can help by donating.
1) Support us on Patreon;
2) Send your donations to acc. No. 5169 3305 1649 7846(if you do it through a payment terminal, be sure to provide your full name so that we know whom to thank).
3) Support us on Epic Games, entering our verification code sbt-localization during your purchase.
Our Thanks
Our heartfelt thanks go to all those who support SBT Localization in March on Patreon or by any other means. May you all and your families stay healthy, successful and live well!
$200

$100

$50

$25




$15

$10







$5
$2
Kirito Kadzuto, Pavlo Zhuk, oebouiu, Maksym Khvastov, Oleksii Ivanov, Volodymyr Hryhorash, Oleksandra Kutsan, Oleksandr Lukianov, Tetiana Cherednychok, Pavlo Donchenko, Yurii Brehman.
$1
Yaroslav Urbanevych, Bohdan Rutylo, Andrii Ilkiv, Stas Makar, Volodymyr Zhuk, Jarlaxle Baenre, Tetiana Kaliuzhna.
SPECIAL THANKS FOR SUPPORT TO CROWDIN TEAM!
UKRAINIZATION OF THE UNIVERSE MARCHES ON!
April 9, 2020
Ukrainian localization: March 2020 (#54)