Greetings to all of you! May the Ukrainian localization be as fruitful as there is ground after the rain.
While you are getting sun, we are summing up the work done in June.
Ukrainian Localization in Progress
Kingdom Come: Deliverance
Due to some unforeseen reasons, the work on Kingdom Come: Deliverance has slowed down a tad. Nevertheless, we gained control over it: the files are being translated, the translation is being edited, the kicks are being given. That's what we consider routine and order.
To be more precise, two DLCs are completed, the third is translated by 2/3, the additional text of the interface is completed as well. The fourth DLC, which is around 110 thousand words, is left. The main text of the game is fully translated (660 thousand words), the process of editing is in progress (~60% is completed – 397 500 words).
The most significant contributors: Iryna Makovska, Karina Voloshyna, Olha Sushytska. Special thanks go to Tetiana Cherednychok for editing and organization of work on the project.
Baldur's Gate 2: Enhanced Edition
The translation of Baldur's Gate 2 flaws under normal conditions and we have achieved 52%.
The most significant contributors: Roman Hardashuk, Roman Maniachuk.
Furthermore
We have partly resumed working on Banner Saga 3. Yurii Bisyk handles the text as the editor of the project. On its basis, we will create ukrainizator.
If you are eager to support these projects, feel free to be our donator on Patreon.
Translation of Literature
Outsider
New Ukrainian pages of Outsider were published in June. If you accidentally missed them, all publications can be found on the project's page.
The Last of Us Part II
Here is one of little and no more hidden secrets, we have toiled. The publishing house MAL`OPUS will bring to your attention the artbook The Art of the Last of Us Part II. If you are one of the fans or just have the slightest interest in such things, pre-purchase the book to receive it among the first lucky devils and derive enjoyment from each and every picture and Ukrainian translation made by SBT Localization.
Series in Ukrainian
The third season of Ozark series has been released. Translated by Yanis Verminko, dubbing managed by Adrian ZP.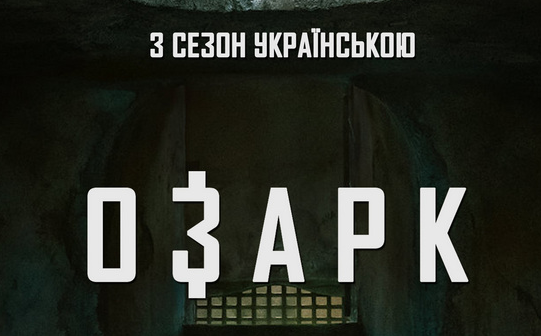 All episodes are free for download.
Translation of Programs

Several members of our team joined RetroArch localization in June. This utility program is pretty tiny yet due to the low priority of this task, the localization may take a long time.
Summer Translation School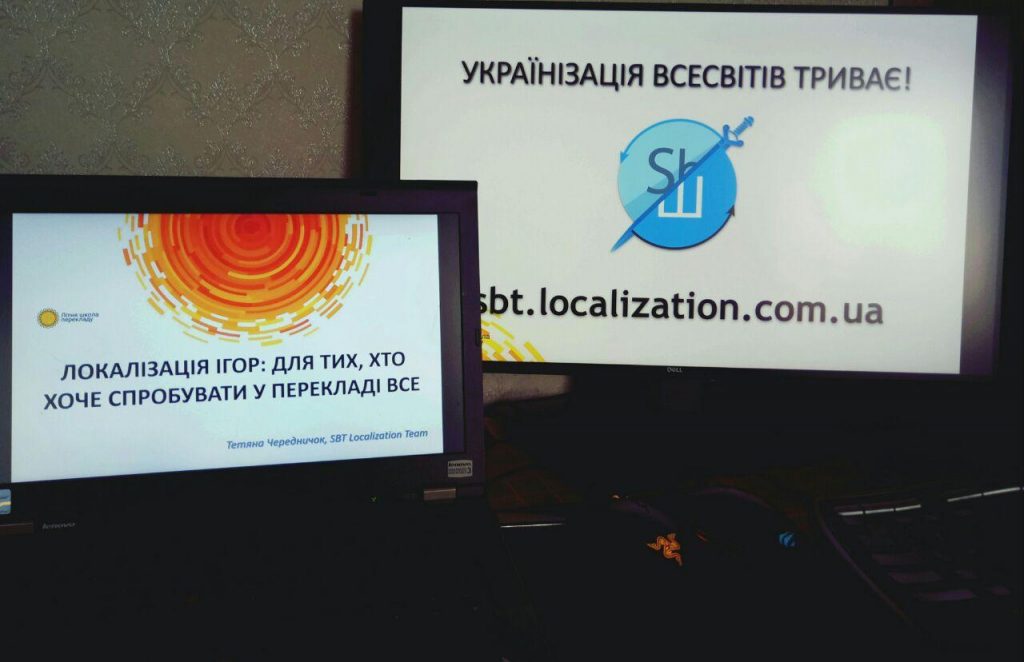 Summer Translation School conducted a contest for those, who had made their first steps to pave the way to translation, in Kyiv on the 22-27th of June. SBT Localization was honoured with an invitation for speech delivery.
It may not come as a surprise that the member of our team Tetiana Cherednychok was forced to make the speech online due to the quarantine restrictions. The recording is promised to be published a bit later, so we are anxiously waiting.
The impressions I have after such experience are absolutely amazing since audience members were my future colleagues, who kindled another spark of interest in me for conquering further translation peaks with their enthusiasm. I was surprised by the activity on the students' side during my speech. Their unconventional and independent thinking, their innovative approach to both daunting and mind-boggling localization tasks – those were the things, which made me believe in their keen interest. I fervently wish all School participants their translational dreams come true, as well as success in professional growth. Seizing this opportunity, I also want to express my gratitude to people, who organized this event for the marvellous opportunity to share the experience with students and all those, who are not indifferent game localization.

Tetiana Cherednychok
Other Activities in a Glance
Game Giveaways
We presented the following games in June: OKAMI HD, Trailmakers, This Is the Police 2, ENSLAVED: Odyssey to the West, CryoFall, DiRT Rally 2.0, Street Fighter V, Two Point Hospital, NAIRI: Tower of Shirin, The Town of Light, Disintegration, Pathfinder: Kingmaker, Night Call, Warstone TD, Pacify, Shadow of the Tomb Raider, Frostpunk, Book of Demons, Project Warlock, Butcher.
Follow us on Facebook and participate in weekly game giveaways.
Streams
At the rumour stage, we know some dragons are keen on treasures and sleeping. Nonetheless, our Great Dragon prefers astonishing games, so do not waste your time hesitating and visit us on Twitch. Alluring stream adventures are waiting for you. The recordings are on our YouTube channel, namely:
Hall of Fame
Our sincere thanks go to those, who have worked their guts out and contributed to the volunteer projects for the sake of Ukrainian localization:
• Iryna Makovska
• Sofia Shul
• Roman Hardashuk
• Karina Voloshyna
• Olha Sushytska
• Mariia Polishchuk
• Roman Maniachuk
• Tetiana Khvastova
On behalf of the entire SBT Localization team, we would like to highlight the magnitude of the contributors, who have done their best to develop cause in one way or another: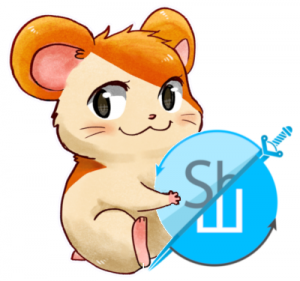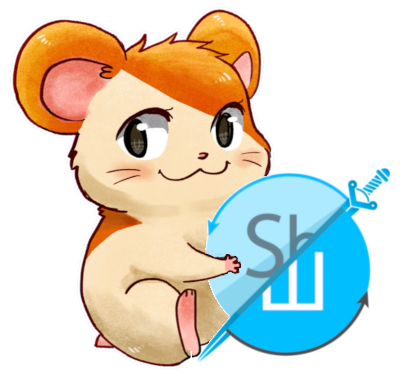 • Ivan Yankovyi
• Oleksii Ivanov
• Yanis Verminko
• Yurii Bisyk
• Sofia Shul
• Yura Dragon
• Oleksandr Lukianov
• Andrii Kozhushko
• Tetiana Cherednychok
• Yuliia Hladka
• Iryna Makovska
• Andrii Serbovets
Join Us!
SBT Localization is always on the lookout for new talents. If you are a game localization enthusiast or just want to try, don't hesitate to contact us through our online form or find SBT localization on Facebook, Twitter, or Discord.
Even if you have no time to partake in Ukrainian localization efforts directly, you still can help by donating.
1) Support us on Patreon;
2) Send your donations to acc. No. 5169 3305 1649 7846 (if you do it through a payment terminal, be sure to provide your full name so that we know whom to thank).
3) Support us on Epic Games, entering our verification code sbt-localization during your purchase.
Our Thanks
Our heartfelt thanks go to all those who support SBT Localization in June on Patreon or by any other means. May you all and your families stay healthy, successful and live well!
$100


$50



$25


$10






$5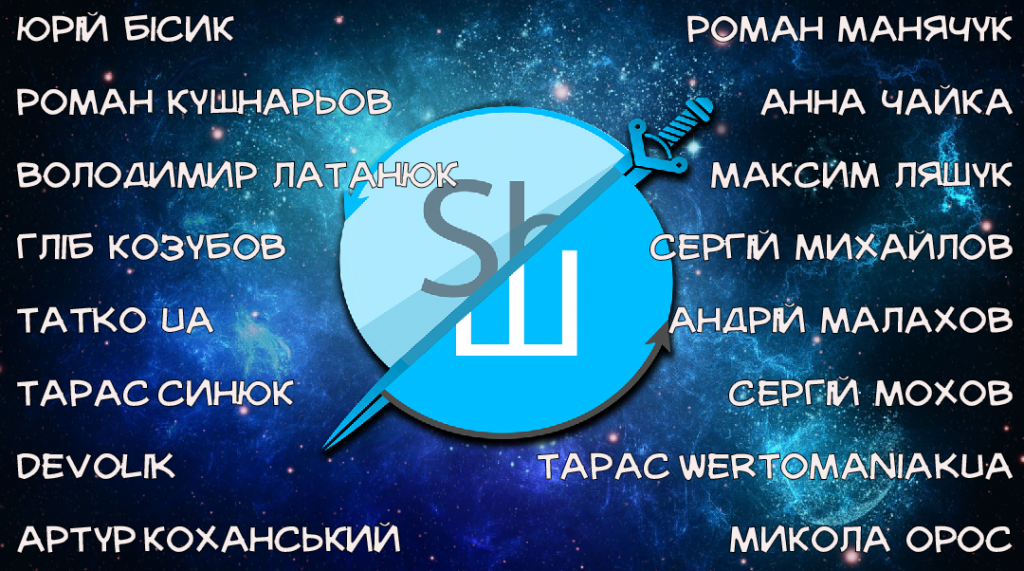 $2
Yurii Brehman, Pavlo Donchenko, Oleksandra Kutsan, Volodymyr Hryhorash, Oleksii Ivanov, Maksym Khvastov, Andrii Kozhushko, oebouiu, Tetiana Cherednychok, Oleksandr Lukianov.
$1
Tetiana Kaliuzhna, Jarlaxle Baenre, Volodymyr Zhuk, Stas Makarov, Andrii Ilkiv, Roman Lysenko, Bohdan Rutylo, Yaroslav Urbanevych, dordaderabar, Kirito Kadzuto, Dmytro Kyrychuk, Stepan VoronXVI.
SPECIAL THANKS FOR SUPPORT TO CROWDIN TEAM!
UKRAINIZATION OF THE UNIVERSE MARCHES ON!
July 24, 2020
Ukrainian Localization: June 2020 (#57)