Greetings, ladies and gentlemen!
This months' summary will be quite brief, as the month itself was very intense on all fronts. So let's get straight to it:
Ukrainian game localization
Most of our translation forces were engaged with the task of completing the work on the new and exciting detective game and the cool projects from the  MAL'OPUS publishing (we can't say which for now, let this be a mystery for a while longer. At least until the publisher breaks the silence first). But we did not allow out volunteer work to fall behind as well.
Translation in progress
Baldur's Gate II: Enhanced Edition — 70% reached! About 360 000 words remain.
In the global translation race for Baldur's Gate 2 we are gaining on both Chinese and Spanish, being only 2-4% behind!
Most active translators this month are Elis Chester and Tetiana Khvastova.
Atom RPG — this satirical sci-fi game's translation is trogging along rather slowly. The progress is around 31%. We would like to remind you that the project is open for all volunteers with no evaluation task necessary, as the source material is in Russian. To get into the project you would be required to have access to the Telegram messenger for communication. Get in touch with us!
Editing process
Kingdom Come Deliverance — Only few improvements were made due to time constraints (+3%), but we're still on it.
Armello —60% edited (+16%). Special thanks to Tetiana Nepypenko.
Banner Saga 3 — main text file (interface, descriptions etc) has been 69% edited (+4%).
This Land is My Land — comparing versions of the translation (from SBT and UNLOCTEAM) is complete. Additionally, some new text has been added to the game. At time of this report all new text is intergrated into the translation and we're waiting for the official patch with updates and fixes.
Art books in Ukrainian
The «World of Mass Effect trilogy» art book should have been released in February, but certain complications forced the publisher to move the date to the beginning of April. While disheartening a bit, this also means that you're still able to pre-order the book with a discount.
So don't dawdle, follow the link for a list of stores that have this artbook available and start ordering!
Some more tasty surprises are coming soon.
Video Projects
Several new episodes (up to 9th) for Hilda's second season have been released this month.
All of the wonderful VO work is done by AdrianZP.
Curiosities
SBTChallenge
We thought of making a competition among streamers. While pondering on the format of the competition, we decided to settle on speedruns. If this kind of activity proves to be viable we may hold another such event at a later date, but with a different goal, for example conducting game streams in the most creative way. But let's not get ahead of ourselves. While the setting up phase has been a bit long, we will announce the start of the tournament very soon.
Game giveaways
Every Monday we're conducting giveaways of digital (and not only) goodies on our Facebook page. Some changes will be made for this in March, but nothing major.
The following giveaways were made in February: «The world of Cyberpunk 2077» artbook (one for the community and one for our Patrons); Overcooked! 2 + Too Many Cooks + Surf 'n' Turf Pack; Genesis Alpha One Deluxe Edition; American Fugitive; A Case of Distrust; «The World of The Last of Us» (one for the community and one for our Patrons); Shining Resonance Refrain; Wargroove; Vampire: The Masquerade – Coteries of New York; Catherine Classic Indivisible; Genesis Alpha One Deluxe Edition; Little Big Workshop; Through the Darkest of Times; The Haunted Island, a Frog Detective Game + Frog Detective 2: The Case of the Invisible Wizard; Yooka-Laylee and the Impossible Lair; The Occupation; Fun with Ragdolls: The Game.
Streams
We at SBT team like to try out gaming stuff as well, so the following walkthroughs can be found on our YouTube channel: 
And this game even has Ukrainian localization, made by UNLOCTEAM:
Subscribe to our Twitch channel for more streams by Yura Dragon.
Newcomers
Our NGO «SBT Localization team» welcomes several new official members. Give them some cheer, they earned it!
Kateryna Korniienko
Oleksii Kalyuzhnyi
Tetiana Nepypenko
We wish them to stay motivated, productivity and translator's inspiration, interesting projects and ample rewards.
Hall of Fame
On behalf of the SBT Localization, we sincerely thank those who took the most active part on the volunteer projects for the glory of the Ukrainian localization:
Tetiana Nepypenko
Sofiia Shul
Roman Hardashuk
Taras Korzhyk
Rostyslav Fedorko
Alice Chester
Tetiana Khvastova
Bohdan Peredrii
Yurii Bisyk
Iryna Makovska
Kateryna Korniienko
We also thank the active SBT Localization members who have contributed to the development of our business in other ways: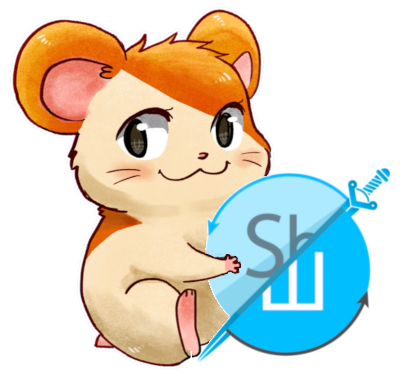 Yanis Verminko
Sofiia Shul
Yura Dragon
Oleksandr Lukianov
Tetiana Cherednychok
Roman Hardashuk
Yuliia Hladka
Yurii Bisyk
Ivan Yankovyi
Oleksii Ivanov
Olia Khmelnytska
Kateryna Korniienko
Oleksii Kalyuzhnyi
Roman Maniachuk
Join Us!
SBT Localization always welcomes talented and enthusiastic people willing to try their best at game localization. Be sure to contact us via a contact form or follow SBT Localization pages and chats on Facebook, Twitter, and Discord.
If you do not have enough time to to do the localization work yourselves but are willing to help bring the Ukrainian language to games, you can support us in a way you like:
1) You can become our Patreon patron.
2) You can transfer any amount of money to 5169 3305 1649 7846 account (PrivatBank, the recipient: Oleksii Ivanov) or 5357 4115 0001 2666 account (Monobank, the recipient: Ivan Yankovyi). Be sure to include your name and last name in the description field (sometimes the bank does not show the sender's information), so we will know whom to thank.
Our thanks
We sincerely thank everyone who supported the SBT Localization in January on Patreon. We wish you and your families to be healthy, successful, and wealthy!
$100
$50
$25
$10
$5
$2
Volodymyr Pohrebniak, Oleksandra Kutsan, Andrii Malakhov, Andrii Kozhushko, Andrii Krasnychuk, Anton Bubnov, Artem Kushch, Bohdan Rutylo, Oleksandr dordaderabar, Yurii Brehman, Ivan Dziubyshyn, Maksym Khvastov, Kurdyshmyak, Mary Augstkalns, Mis'ko, naloii, oebouiu, Oleksandr Lukianov, Oleksii Ivanov, Pavlo Donchenko, Rascher, Roman Lysenko, Serhii Salnykov, Taras Syniuk, Dmytro Derevianko, Roman Shturm, Taras Korzhyk, Tetiana Cherednychok, Yaroslav Urbanevych, Iryna Makovska.
$1
amigo1995kot, Andrii Ilkiv, Dmytro Kyrychuk, Jarlaxle Baenre, Kirito Kadzuto, Volodymyr Hryhorash, Nazar Kompaniiets, Novster, Oleh darcklion, Oleksandr Bohomaz, Olesxander, Tetiana Kaliuzhna, Vasyl Stokolosa, Volodymyr Zhuk, Stepan VoronXVI, Eduard Spirkin, Stas Makar, Vasyl Nabochenko.
SPECIAL THANKS GO TO THE CROWDIN TEAM FOR THEIR SUPPORT!
UKRAINIZATION OF THE UNIVERSE MARCHES ON!
March 16, 2021
SBT Localization: Report #63 (February 2021)