Greetings to all of you, dear gamophiles!
Summer with its joys and journeys went to an end which means that autumn is coming and bringing with it its peace and desire to self improvement. SBT Localization is again waiting for another batch of curious students and our patient editors will help them to master translational nuances.
So how is Ukrainian Universe localization doing?
Let's talk about what SBT Localization Team managed to do in August.
Kingdom Come: Deliverance
In August, we continued our work on Kingdom Come: Deliverance and the progress is nearly 83% which means that we translated almost 500,000 words! The progress of editing is 12%.
Top contributors of this project–Bohdan Peredrii, Iryna Makovska, and Yuliia Velboienko. We also thank our editor Andrii Kozhushko.
The Banner Saga
The localization of TBS The Banner Saga had rather good tempo in August and now the progress is following: common text is translated in 88% (edited 10%), dialogues (Banner Saga 3) is translated in 25% (edited 21%). It looks like we will finish translating common text in September and will concentrate more on dialogues.
The most active translators of this project are Maksym Hladkyi and Yura Dragon. A special shoutout goes to our editor Yurii Bisyk.
Tales From Windy Meadow
We are finishing our work on Ukrainian localization of Tales From Windy Meadow. The progress of translation is 94% and 63% for editing and that is really great news!
We are grateful to the most active translators of this project who worked really hard on it in August. Our heroes' names are Oleksa Mormor and Maksym Hladkyi. A special thank goes to the editor–Maksym Duvanov.
Baldur's Gate 2
Last month we worked really hard on Baldur's Gate 2 as well! This project won't get our translators bored so in August they translated twice as much as in July. Seems like not that much but do not forget that this game has 1.2 million words!
August's top contributors on the project are Tetiana Khvastova and Nazar Kompaniiets. Kudos to our editor Sofiia Shul.
Hand of Fate 2
Unfortunately, we have some bad news. In June, Defiant Development announced  ceasing development. That is really sad because their  Hand of Fate and Hand of Fate 2 is loved by lots of gamers throughout the world and Ukrainian ones as well. But we still hope to deliver Ukrainian localization to Hand of Fate 2 as quickly as possible. We are grateful to Tetiana Cherednychok for her editing contribution on the project.
Outsider
Outsider comics is also in progress. We've already began translating Chapter 2. Chapter 1 in Ukrainian is available here in cbz or pdf.
Ukrainian translation by Oleksandr Lukianov, Anastasiia Rantiuk and Tetiana Cherednychok.
Other activities at a glance
In August we hosted giveaways of Assassin's Creed Origins, Moonlighter and Hollow Knight on our Facebook page and Mutant Year Zero in Twitter. We thank Yanis Verminko for sponsoring August's giveaways.
Yura Dragon had three streams of Metro: Exodus in August. Come watch our streams online on Twitch. But if you happened to miss the translation–welcome to our YouTube channel.
Moreover, Yuliia Hladka composed an article about practical dimension of localization Gone Home based on philological investigation by Mariana Voitseshchuk. The article is available both in English and Ukrainian.
We worked on Gone Home Ukrainian localization nearly two years ago. So feel free to read it and enjoy.
Hall of Fame
Our heartfelt thanks go to all those who worked hard on Ukrainian localization in May, especially to:
Maksym Duvanov (Tales From Windy Meadow)
Bohdan Peredriy (Kingdom Come: Deliverance)
Iryna Makowska (Kingdom Come: Deliverance)
Nazar Kompaniiets (Baldur's Gate 2)
Tetiana Khvastova (Baldur's Gate 2)
On behalf of our entire organisation, we also express our appreciation to other SBT Localization members who contributed to our cause in one way or another: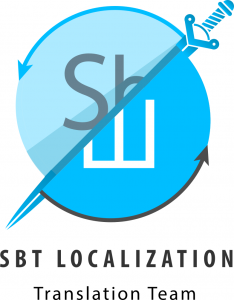 Oleksandr Lukianov
Andrii Serbovets
Iryna Makowska
Vasyl Nabochenko
Ivan Yankovyi
Rostyslav Rusty
Bohdan Peredriy
Yuliia Hladka
Yanis Verminko
Yevhen Tkach
Tetiana Cherednychok
Yura Dragon
Andrii Kozhushko
Yurii Bisyk
Maksym Duvanov
Oleksii Ivanov
Sofia Shul
Join us!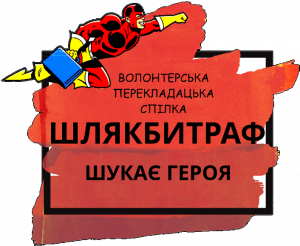 SBT Localization is always on the lookout for new talents. If you are a game localization enthusiast or just want to try, don't hesitate to contact us through our online form or find us on Facebook, Twitter, Discord or Reddit.
Even if you have no time to partake in Ukrainian localization efforts directly, you still can help by donating.
1) Send your donations to acc. No. 5169 3305 1649 7846 (if you do it through a payment terminal, be sure to provide your full name so that we know whom to thank).
2) Support us on Patreon.
3) Support us on Epic Games, entering our verification code sbt-localization during your purchase.
Our thanks
Our heartfelt thanks go to all those who support SBT Localization on Patreon or by any other means. May you all and your families stay healthy, successful and live well!
$200

$100

$50

1000 грн

$25

500 грн


$10





200 грн

$5






We'd also like to thank Oleksandra Kutsan ($2), Andrii Kozhushko ($2), Volodymyr Hryhorash ($2), Pavlo Donchenko ($2), Maksym Khvastov ($2), Oleksandr Krotov ($2), Yurii Brehman ($2), Oleksii Ivanov ($2), Oleksandr Lukianov ($2), Ihor Honcharenko (₴50), Tenevyk ($1), Andrii Ilkiv ($1), Roman Lysenko ($1), Volodymyr Zhuk (1$), Stanislav Makar ($1), Jarlaxle Baenre ($1).
AND A SPECIAL SHOUT-OUT GOES TO CROWDIN TEAM FOR THEIR SUPPORT!
UKRAINIZATION OF THE UNIVERSE MARCHES ON!
September 14, 2019
SBT Localization Report #48 (August 2019)