Greetings to you, all the gameaholics out there!
SBT Localization presents last month activity report.
Video Game Localization
So how are our projects doing?
Summer Catchers
In July, 16 Summer Catchers by Ukrainian developers FaceIT released! SBT Localization helped to edit Ukrainian text. We are proud to male such a contribution and grateful to developer for such an opportunity.  
We also streamed Summer Catchers. Interested? Keep reading.
The Curious Expedition
We have finally finished The Curious Expedition editing. One can use updated text in beta. If you are eager to check this out find BETAS menu in Steam and choose preview.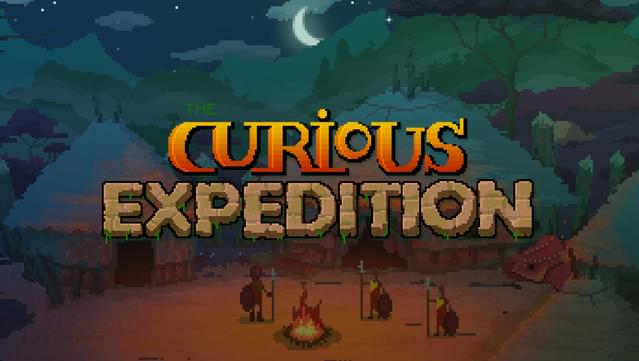 Rivals part is still unedited but we will fix this very soon.
If you notice any mistakes please feel free to contact us in Discord.
Baldur's Gate
We have overcame the third part of the common text of Baldur's Gate II: Enhanced Edition — 33,31%. This is almost 400 000 слів. That's a lot, huh?
We are grateful to the most active translator of the project — Nazar Kompaniiets.
Kingdom Come: Deliverance
The localization of Kingdom Come: Deliverance has quite a tempo. Now we have translated the main plot and a lot of side quests. The total figure is 80%.
We already have Ukrainian build, you can check screenshots out on our  Facebook page.
Unfortunately, the editing process will take some time and now we have 10% of edited text. But we are sure that we will be just in time with official Ukrainian localization release.
We are planning to finish translation by the end of this year, also we will translate DLC. The biggest contributors to Kingdom Come: Deliverance project in July are Yanis Verminko, Iryna Makowska and Bohdan Peredrii.
The Banner Saga
Localization of Banner Saga 3 slowed down for a little. But we keep working on this project. Common text is translated on 70% (edited 6% ), dialogues translated on 24% (edited 20%).
We are grateful to the most active translators at this project in July especially to Yevheniia Babchunetska, Oksana Ryvko and Yurii Bisyk.
Tales From Windy Meadow
Tales From Windy Meadow localization goes slowly but steadily though. We translated 78% and edited 38%.
The most active translator at this project in July was Oleksa Mormor.
TV series and comics
SBT Localization continues its work on Ozark TV series translation. In July, 5 episodes of the second season are available on  KinoTron and Toloka.
We are grateful to Yanis Verminko for translation and to AdrianZP for great dubbing.
In July, new pages in Ukrainian of Outsider comics are available as well. The first chapter is comes to its end so you will be able to download the whole chapter in Ukrainian in a single file.
Other activities at a glance
Besides our intense translational activity SBT Localization has time for other interesting and useful things.
SBT Localization Holiday!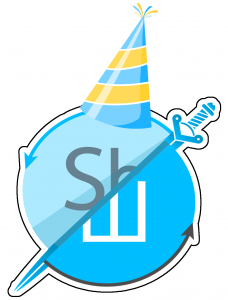 In June, 12 SBT Localization celebrated its 7th anniversary! It's so exciting to see how much we've grown! In order to celebrate we organized couple of video games giveaways (Kingdom Come: Deliverance, Hellblade: Senua's Sacrifice, 7 Days To Die) and lots of other nice presents (stickers, cups, T-shirts).
We also gave away Surviving Mars as we promised on Patreon. We thank Yanis Verminko for making this happen.
SBT Localization visited UTIC
We are proud to announce that in July SBT Localization visited international conference UTICamp.
Our activists shared their experience about video games localization. To find out more read an article by Tetiana Cherednychok.  
We hope that we will visit this event next year as well.
Streams
In July, we had two streams.
Yanis Verminko played Slay the Spire.
And Great Dragon streamed Summer Catchers. Stream records are available on our YouTube  channel.
Recruits
In July Nazar Kolomiiets joined SBT Localization Team and proved himself as responsible and hard-working translator.
We wish Nazar success and a lot of inspiration!
Hall of Fame
Our heartfelt thanks go to all those who worked hard on Ukrainian localization in May, especially to:
Sofia Shul (The Curious Expedition)

Yanis Verminko (Kingdom Come: Deliverance)

Iryna Makovska (Kingdom Come: Deliverance)

Bohdan Peredriy (Kingdom Come: Deliverance, Banner Saga)

Oleksa Mormor (Tales From Windy Meadow)

Nazar Kompaniiets (Baldur's Gate 2)
On behalf of our entire organisation, we also express our appreciation to other SBT Localization members who contributed to our cause in one way or another:
Oleksandr Lukianov

Sofia Shul

Yanis Verminko

Yurii Bisyk

Oleksii Ivanov

Olia Khmelnytska

Tetiana Cherednychok

Andrii Kozhushko

Yevhen Tkach

Yura Dragon

Ivan Yankovyi
Join us!
SBT Localization is always on the lookout for new talents. If you are a game localization enthusiast or just want to try, don't hesitate to contact us through our online form or find us on Facebook, Twitter, Discord or Reddit.
Even if you have no time to partake in Ukrainian localization efforts directly, you still can help by donating.
1) Send your donations to acc. No. 5169 3305 1649 7846 (if you do it through a payment terminal, be sure to provide your full name so that we know whom to thank).
2) Support us on Patreon.
3) Support us on Epic Games, entering our verification code sbt-localization during your purchase.
Acknowledgements
Our heartfelt thanks go to all those who support SBT Localization on Patreon or by any other means. May you all and your families stay healthy, successful and live well!
$200

$100

$50

1000 грн

$25

$10





200 грн
$5






We'd also like to thank Oleksandra Kutsan (2$),  Volodymyr Hryhorash (2$), Pavlo Donchenko (2$), Maksym Khvastov (2$), Oleksandr Krotov (2$), Yurii Brehman (2$), Taras Syniuk (2$), Oleksii Ivanov (2$), Oleksandr Lukianov (2$), Oleksandr Moskalenko (50 грн), Pavlo Chernitsov (1$), Andrii Ilkiv (1$), Volodymyr Zhuk (1$), Stanislav Makar ($1), Jarlaxle Baenre ($1).
AND A SPECIAL SHOUT-OUT GOES TO CROWDIN TEAM FOR THEIR SUPPORT!
UKRAINIZATION OF THE UNIVERSE MARCHES ON!
20.08.2019
SBT Localization Report #47 (July 2019)