Winter has come, people send letters to Santa Claus asking about gifts; SBT Localization, however, continues working hard, and has no time to write even a short message to Santa Claus.
Well, let's see what we've been occupied with.

Game Localization
In November, we finished the localization of Ruiner, a cyberpunk action shooter. Translation is made by: Rostyslav "Rusty", Oleksii Ivanov, Olexandr Lukianov, Olha Khmelnytska, Olexandr Moskalenko, Yurii Bisyk, Tetiana Cherednychok, Veta Kozakova, and Sofiia Shul.
According to words of a Reikon Games representative, the localization will be added at the beginning of January 2018. By the way, with this fun we still do not say goodbye.
Now, SBT Localization more and more gets the look of an spy agency with a bunch of documents classified as "secret" ? Such is the life, we say. From mid-November, our translators are working on a new secret project, the release of which developers plan in the spring 2018. The translation is almost over, so now, without cooling the flames, we rush to our other projects, to Hand of Fate 2 for example.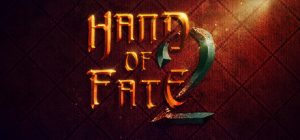 So what about Hand of Fate 2?
Since last month our focus was mostly on the secret project, progress in Hand of Fate 2 is not great, though it is noticeable – 23%. And this is almost a quarter of the total volume, or 43,000 words. In short, there is still something to work on.
Translation of Literature
George McDonald's tales are more than just fairy tales for children. How to convince a cannibal giant to become a vegetarian? Why do airy girls enjoy swimming? What to do now with your dream, when it came true one day?.. That's why we translated not one but two stories from "The Light Princess" collection. Actually, why wouldn't we translate the last third story so that the collection looked completed? The web magazine Світ Фентезі liked the idea. So, look for the fairy tales in spring.
Also, SBT Localization team has completed the translation of its first journal literature – about a currency that can be find only in the Internet, Bitcoin that is. All we have to do is to edit the text, and since we are still full of other projects, then look for this book no sooner than in the spring.
Game Gathering
On December 9-10, the international conference Game Gathering will be held in Kyiv. It is clear that SBT Localization can't miss this event, because it is devoted to the gaming industry, and so many game developers will come there. So, we're going for some hunt!
A Paragraph of Fame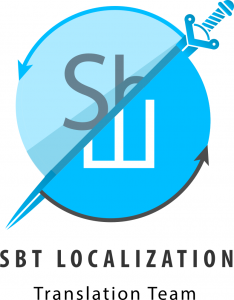 In November, such a high spirit prevailed in SBT Localization team, and this time it was decided to reward up to 5 volunteers. They were: Oleksii Ivanov, Sofiia Shul, Rostyslav "Rusty", "VrmnQ", and Olexandr Lukianov. We sincerely thank all those who cares about the Ukrainian localization, for due to them such rewards are possible at all.
New Members
Last month, we had several enthusiatic translators and just wonderful people joined SBT Localization team. They are "Dinadin Cross", Oleksandra "Cirilla" Kutsan. and Mykola "XtreeIvI" Melnyk. Once again we wish them inspiration and many interesting projects.
Our Thanks
On behalf of the whole team, we thank Ihor Solodrai and Olha Khmelnytska for their support. May success never leaves you in your lives.
THANKS TO ALL WHO SUPPORT US!
SBT Localization: Report #27