The summer has ended, but it's still hot in here. Everyone honestly stirs the rock by the name of "Secret project" and there's no time to even run under September rain naked. We are nearing the finish line, then the stage of editing and checking will begin. We hope that in the next few months you will be able to learn about both our secret projects and evaluate the translation quality.
Fingerprint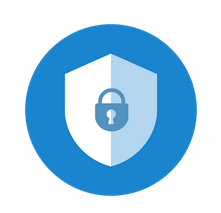 What do you say? You have an Android phone? Oh, what a great surprise, and we're just currently translating AppLock – Fingerprint for this particular Android! The translation is already on the stage of practical testing, in the near future look for it in your Google Plays.
Mr. Baldur and His Gate
The eternal companions of SBT Localization, the great Baldur and his majestic Gate, have almost not moved this month because they stayed in the shadow of secret projects. However, as they say, where will we go from the accursed Baldur, right? He is always with us, helping and pointing the way for newcomers, like Anomen in the "Friendly Arm" inn.
Loner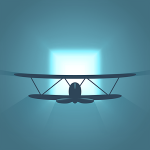 The game Loner from Chinese developers KunpoGames is already in the editing phase. So far, we can not say when the translation will be finalized, but this October for sure. Or, quoting any employee of Blizzard, 'SoonTM'.
Once More About 'ShliakCon'
ShliakCon? Is that a convention of lovers of shy words, where they compete with one another about who invents the longest and most nasty curse word in the shortest time, and then hand each other awards and drink, celebrating the boundless creativity of delinquency?.. Yes, almost it! ShliakCon took place on September 9-10 in Ternopil. There were translators, projectors, laptops, Nazar, 'Halychyna', and spiders near the lake. In short, beautiful! Next year it will be even more beautiful (although it is unlikely).
A Reminder
Reminder for those who forgot – localization for FullBright's Gone Home is ready to use, runs well and is waiting for users. If you were interested in this game before, but wanted more Ukrainian language in it – BAM! Ukrainian is already there.
Newcomers
In September, two brave warriors of the translation front – Anastasia Lelik and VrmnQ – joined us. Let their eyes glow Ukrainian until the end of days.
A Paragraph of Fame
Also, it is worth noting the translators who have translated the bigger number of words. So, the most active Ukrainianizers of September are Oleh Tsiupka, Rusty, and MelAndr. Well done, what else to add.
Our Thanks
We would like to thank three individuals who have joined the cause not on the translation front. Ivan Yankovyi has created our website. Ihor Tarasenko and Nazar Harbuziak helped with their hryvnias, for which we are very grateful.
Let's keep together!
Ukrainianization of the universes continues!
By Yurii Bisyk
SBT Localization: Report #25